This delicious and visually stunning pairing is sure to impress your friends and family. Not only is the bread gluten-free, but it's also crispy on the outside and soft on the inside, making it the perfect vessel for your favorite cheese and spread.
Whether you're enjoying this tasty treat as an appetizer or a main course, you can't go wrong with this winning combination. So go ahead, snap a photo, and share your culinary masterpiece with the world - don't forget to tag us!
Photo and recipe created by Elisabeth @zazachef_cook.eat.repeat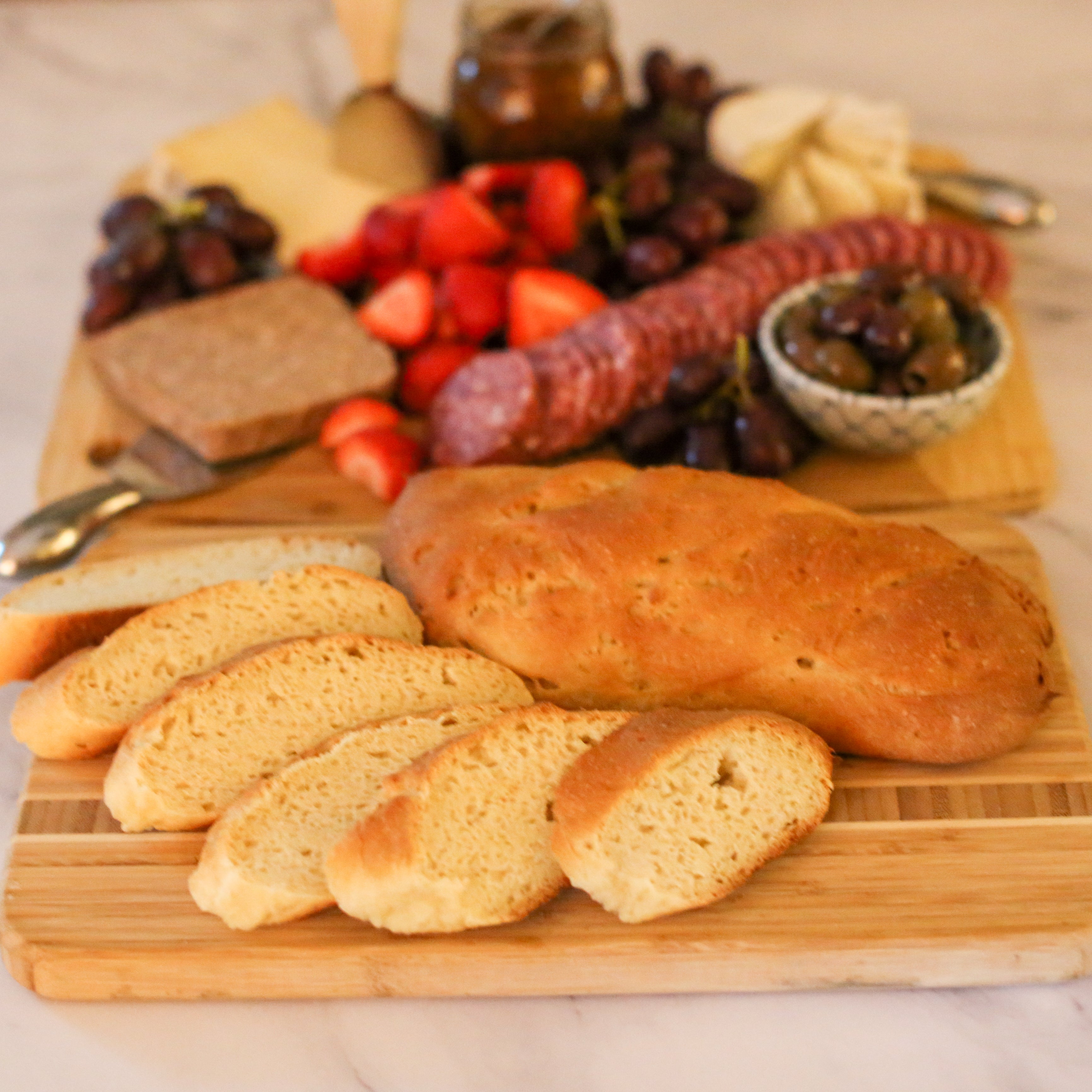 Yield: 3 baguettes

1 bag Pamela's Bread Mix
1/3 cup oil
2 large eggs
Water (per directions)
1 yeast packet (in the bag)
Use a heavy duty stand mixer with whisk attachment. Do not use bread hooks. In a 2-cup liquid measuring cup, measure 1/3 cup oil, add 2 eggs, then fill with warm water up to 2 cups liquid plus 2 tablespoons additional water. Add the dry mix and yeast, then beat for 3 minutes on med high.

Cut 3 pieces of parchment roughly 15" x 12". Divide the dough into the 3 pieces of parchment, with greasy fingers try to move the dough to form a mini baguette. Fold the paper and attach the top together using a stapler.

Let the dough rest for 60 to 90 minutes. Preheat the oven to 350F. Bake for 35 to 40 minutes. Let it sit for a few minutes before removing from the parchment and let it cool down on a rack. Enjoy!