Made with fresh zucchini, almond flour, and coconut sugar, these muffins are the perfect combination of sweet and savory. Not only are they gluten-free, but they're also paleo-friendly and packed with healthy ingredients that will keep you feeling satisfied all day long.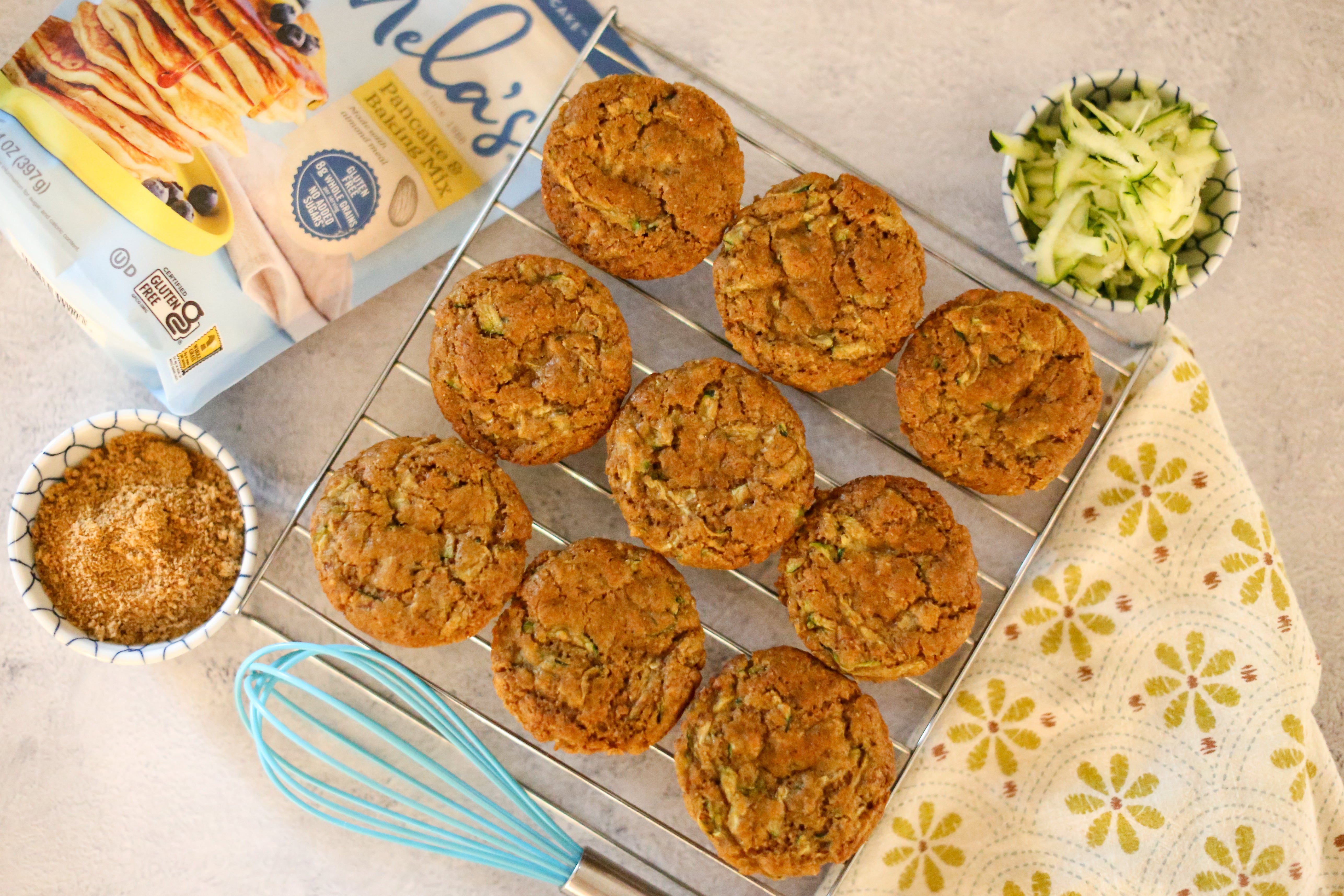 Yield: 12 muffins

Dry Ingredients:
1.5 cups Pamela's Pancake & Baking Mix
½ teaspoon salt
½ teaspoon baking soda
½ teaspoon baking powder
2 teaspoons ground cinnamon

Wet Ingredients:
2 eggs
½ Cup Butter, melted
½ Cup Coconut Sugar
1 Tbsp of Vanilla
2 Cups of grated zucchini (used 1 large zucchini)
Preheat oven to 350 degrees and grease or line a muffin tin with paper liners.

Sift flour, salt, baking powder, baking soda, coconut sugar, and cinnamon together in a bowl.

Beat eggs, butter, and vanilla together in a large bowl.

Add sifted ingredients to the creamed mixture, and mix well.

Stir in zucchini until well combined. Fill muffin tins ¾ full.

Bake for 20 to 22 minutes, or until the tester inserted in the center comes out clean. Cool in pan on rack for another 10 minutes. Enjoy!