Enjoy this spin on s'mores with this s'mores skillet. A fun treat to make at home! Original photos from Caitlin at 
@caitlin_eats_alot
.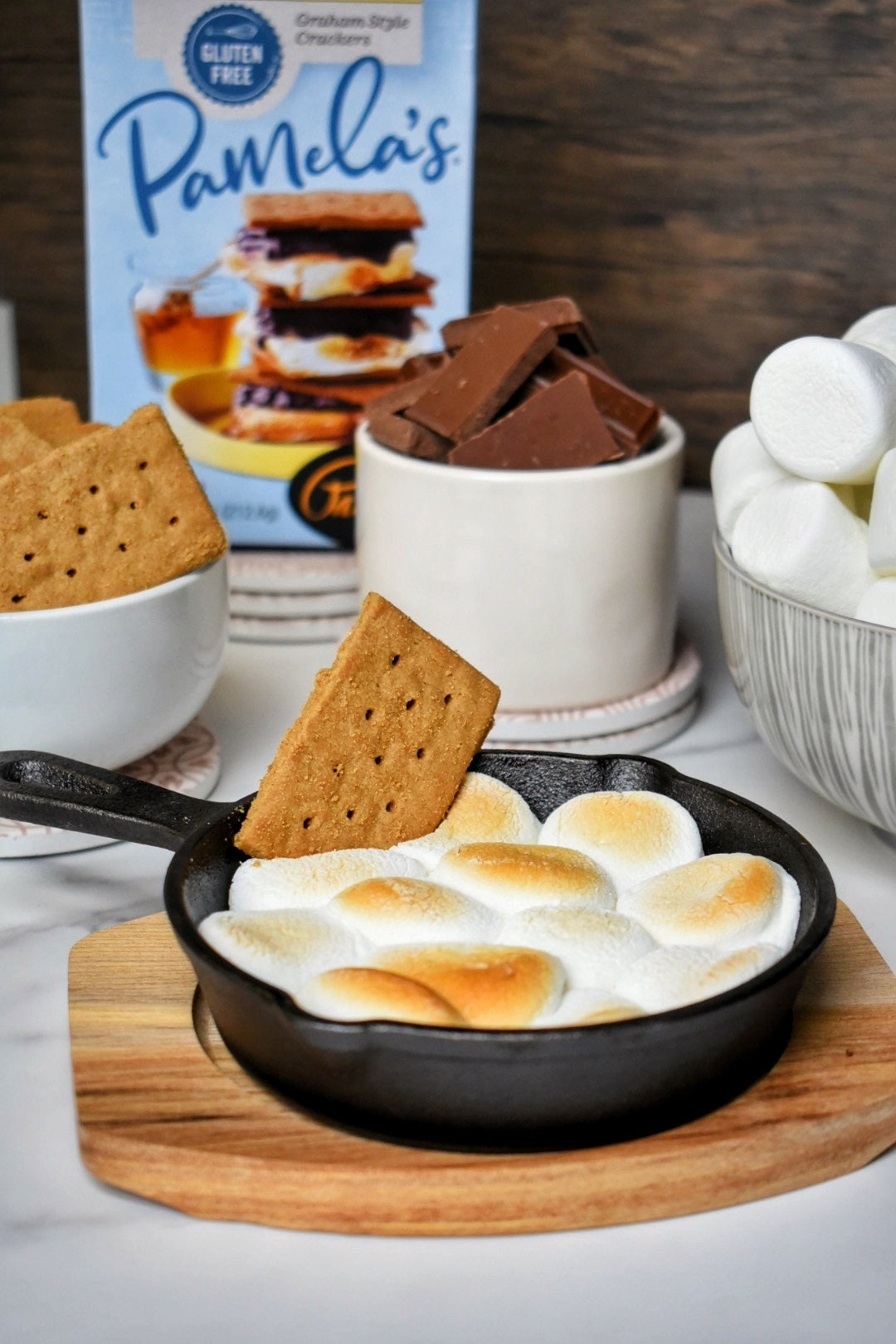 Preheat oven to 450°.

Coat the skillet with your choice of non-cooking spray.

Layer the bottom with the chocolate bar in an even layer.

Add an even layer of marshmallows on top of the chocolate.

Bake for 5-6 minutes or until the marshmallows are toasted and the chocolate is melted.

Enjoy with Pamela's Honey Grahams or Grain-Free Grahams!

© Pamela's Products, Inc.