Who needs a tower of presents when you can have a tower of pancakes?
Photo and recipe created by Elisabeth @zazachef_cook.eat.repeat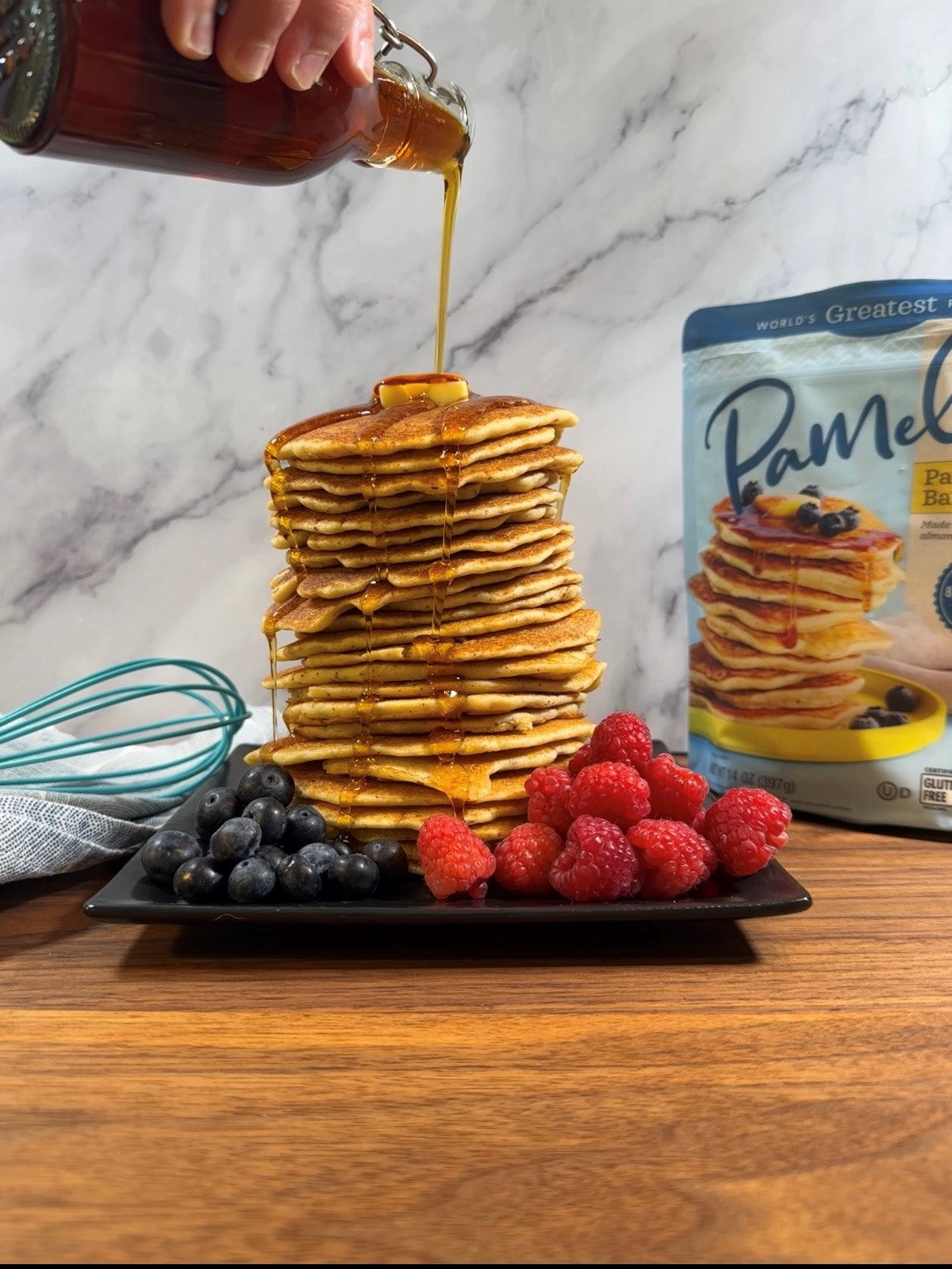 Yield:

3 eggs, large
3 cups water
3 tbsp oil
Mix all the ingredients until there are no lumps.

Pour ¼ cup batter onto a preheated, lightly oiled griddle (medium low heat, or 350F for electric griddles) flip once transfer to a rack and repeat until you are done with the batter. As much as possible try to make the pancake the same size, it makes it easier to stack.

Serve with butter and maple syrup and any toppings you like!