Mexican Chocolate Cake is a delicious dessert that brings together the rich flavors of chocolate with the warmth of cinnamon and a hint of chili powder. Topped with a delicious frosting, this cake is a moist, decadent, and perfect for any occasion. Use Pamela's Chocolate Cake Mix to make your new favorite dessert!
Perfect for Cinco de Mayo if you are looking for something fun!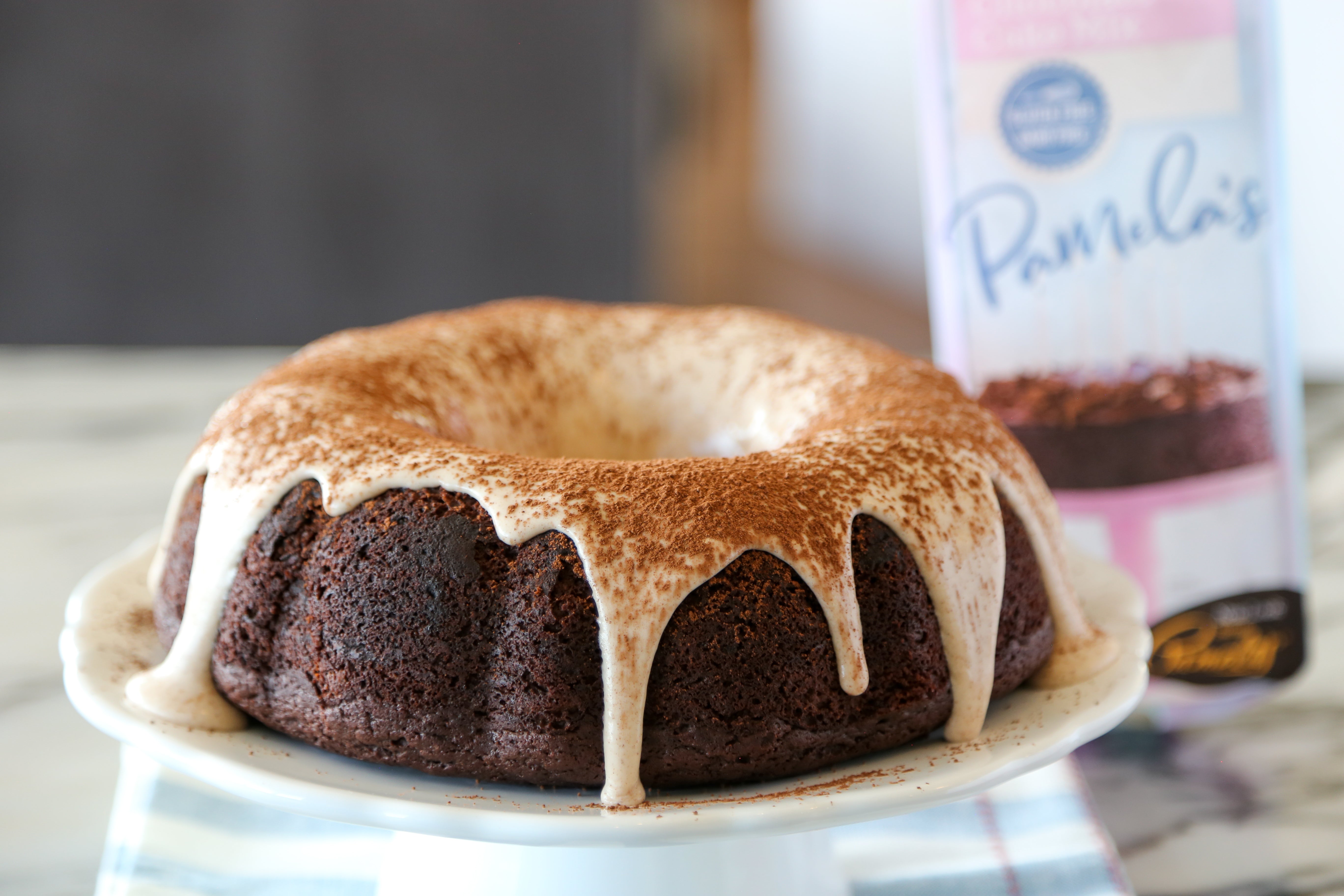 Yield: 12 servings

Cake
Frosting

2 cups powdered sugar
8 tbsp heavy cream
1 tsp cinnamon
Preheat oven to 350 Degrees.

I'm a bowl, mix the eggs, water, and oil. Add the chili powder and the cinnamon and mix well. Add the content of the chocolate cake mix but do not over-mix. Poor in a Bundt cake mold that's been lightly greased. Bake for 40 minutes.

Remove from the oven and place on a rack to cool down.

Prepare the frosting Mix powdered sugar, heavy cream, and cinnamon in a measuring cup, it makes it easier to pour over the cake after. Spread the frosting over the top of the cake slowing down the pouring every few inches to help to drape over the sides.