Bright fresh flavors all stuffed into a perfectly portable, fluffy gluten-free scone. Recipe and photo by
Show Me the Yummy
.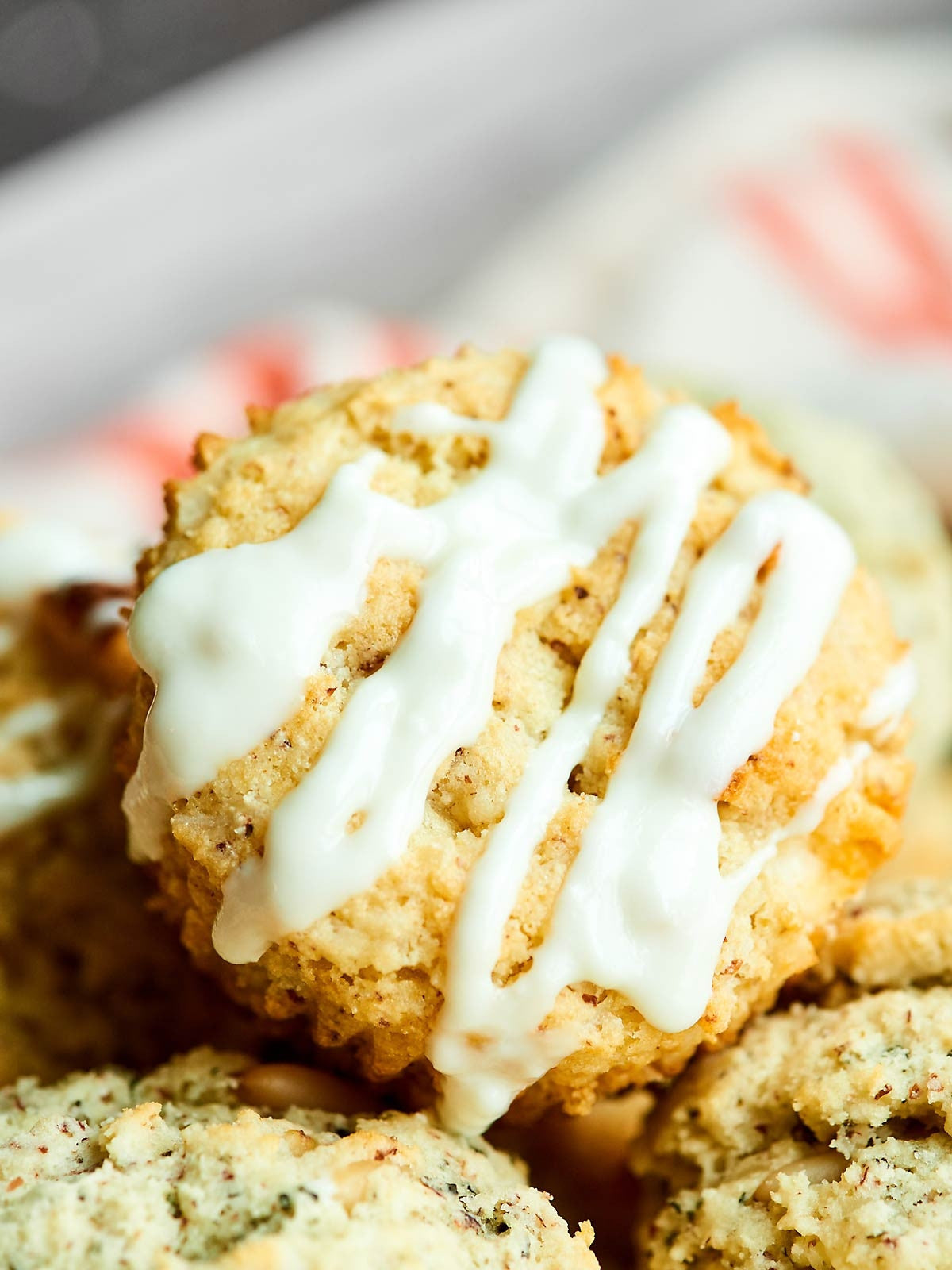 Yield:

1 (16 oz) bag 2 and 1/3 cups Pamela's Pancake & Baking Mix
1/3 cup granulated sugar
2 teaspoons baking powder
1/4 teaspoon salt
1 cup sweetened coconut flakes
Zest of 1 large lemon
1/4 cup unsalted butter, frozen
1 large egg, cold
1/3 cup canned full-fat coconut milk
1 teaspoon vanilla
2/3 cup white chocolate chips
Preheat oven to 375 degrees F and line a muffin tin with muffin liners. Set aside.

In a large bowl, whisk together the mix, sugar, baking powder, salt, coconut flakes, and lemon zest. Using a box grater, grate the frozen butter and toss the grated butter into the flour mixture and mix it together. Set aside.

In a small bowl, whisk the coconut milk, egg, and vanilla together.

Combine the dry and wet ingredients. Do not overmix.

When the dough starts to come together, gently fold in the white chocolate chips. Use a cookie scoop to scoop the dough into the prepared pan.

Bake for 10-14 minutes or until the tops are golden brown and the middle has cooked through.

Cool and enjoy!