A simple recipe for all levels of baking, this Yellow Cake recipe uses the Baking & Pancake Mix. Enjoy with whipped cream and berries or frosted with your favorite topping.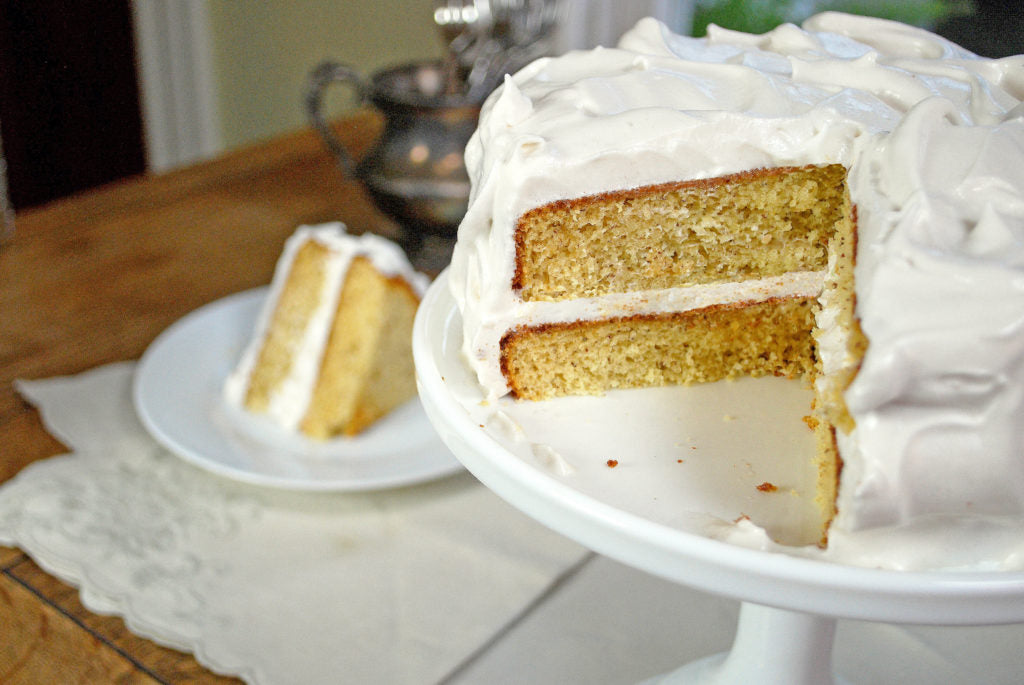 Yield: One 8" or 9" layer, or two 8" layers

3 eggs, separated
4 TBSP butter (½ stick)
1 cup white sugar
½ cup milk
½ tsp vanilla extract
¼ tsp almond extract
Preheat oven to 350°.

Prepare two 8" round pans or one 9" square pan with non-stick spray or butter and use the Baking & Pancake Mix or rice flour to coat.

Separate eggs. Set aside egg yolks. Whip the whites until stiff. In a separate mixing bowl, soften butter. Add Baking & Pancake Mix and white sugar. Blend for 1 minute on medium speed until the butter is distributed throughout. Add ¼ cup milk with the vanilla flavoring and almond flavoring. Mix for 1 minute on medium. Add the remaining ¼ cup milk with the egg yolks, and mix together on medium for 1 minute. Fold in stiff egg whites.

Pour into cake pans, not filling more than half full. For two layers, bake for 25 minutes. For one layer, bake for 30-35 minutes. Do not open the oven door while baking. Cake is done when it springs back to the touch. Let cool until pan is warm to touch (not hot). Run a knife around the inside edge of pan to loosen and invert onto a cooling rack. Let cool completely.

© Pamela's Products, Inc.