Change up your breakfast routine, or serve these with dinner.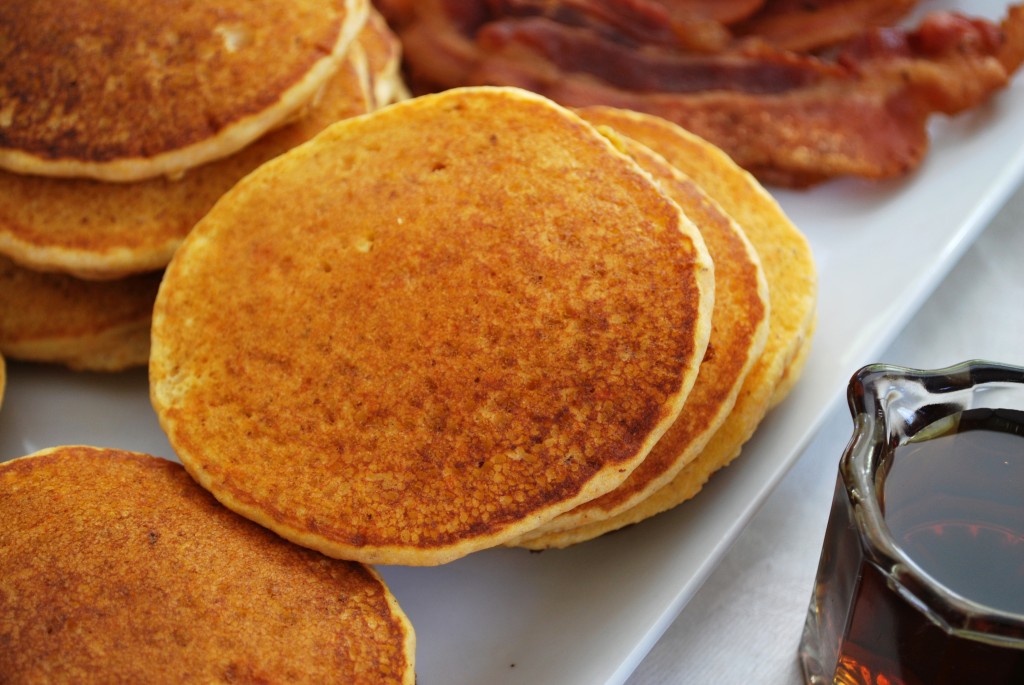 Yield:

1-1/2 cups Pamela's Baking & Pancake Mix
1 tsp nutmeg
1 tsp salt
1/2 cup sweet potato-mashed, cooked
2 large eggs-beaten
1-1/2 cups milk
4 TBSP butter-melted (or butter substitute of your choice)
In a small bowl, whisk together Pamela's Baking & Pancake Mix, nutmeg & salt.

In a separate bowl, mix together mashed sweet potato and eggs, then add milk and mix until well incorporated. Add butter and mix again. Add pancake mix and stir until well blended.

Cook on medium heated griddle for about two minutes per side. Make sure the first side is cooked before turning-bubbles will come to the top and pop. Batter will look more opaque and dry instead of shinny.

Chef's Note: Serve with toasted chopped pecans or crumbled crisp bacon (on top or in the batter) and maple syrup.

© Pamela's Products, Inc.