Sweet and satisfying corn bread recipe made with organic corn.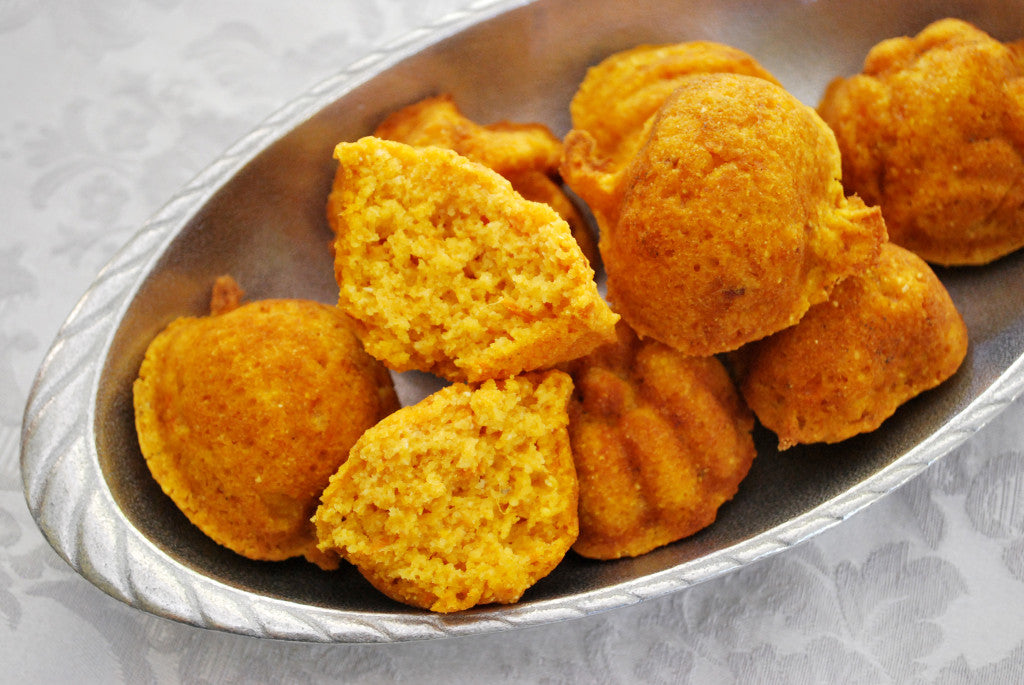 Yield:

1 tsp. salt
5 TBSP sugar
6 TBSP butter-melted
1 cup cooked & mashed yam or sweet potato
1/4 cup milk
2 large eggs
Pre-heat oven to 375° Spray 9X9" baking pan or muffin pans. In a medium bowl, combine Pamela's Cornbread & Muffin Mix, salt & sugar. Add beaten eggs & milk, mix well. Add butter, mix well. Add sweet potato and mix well again.

Bake in the middle of oven, 25 to 30 mins. Done when the edges darken, get a little crusty looking, and a toothpick inserted in center comes out clean. Muffins will likely take 15 to 25 minutes depending on size. Make sure a toothpick inserted in center of muffin comes out clean to indicate doneness.

© Pamela's Products, Inc.