Fast, easy and delicious cornbread muffins made with organic corn. Everybody loves these muffins!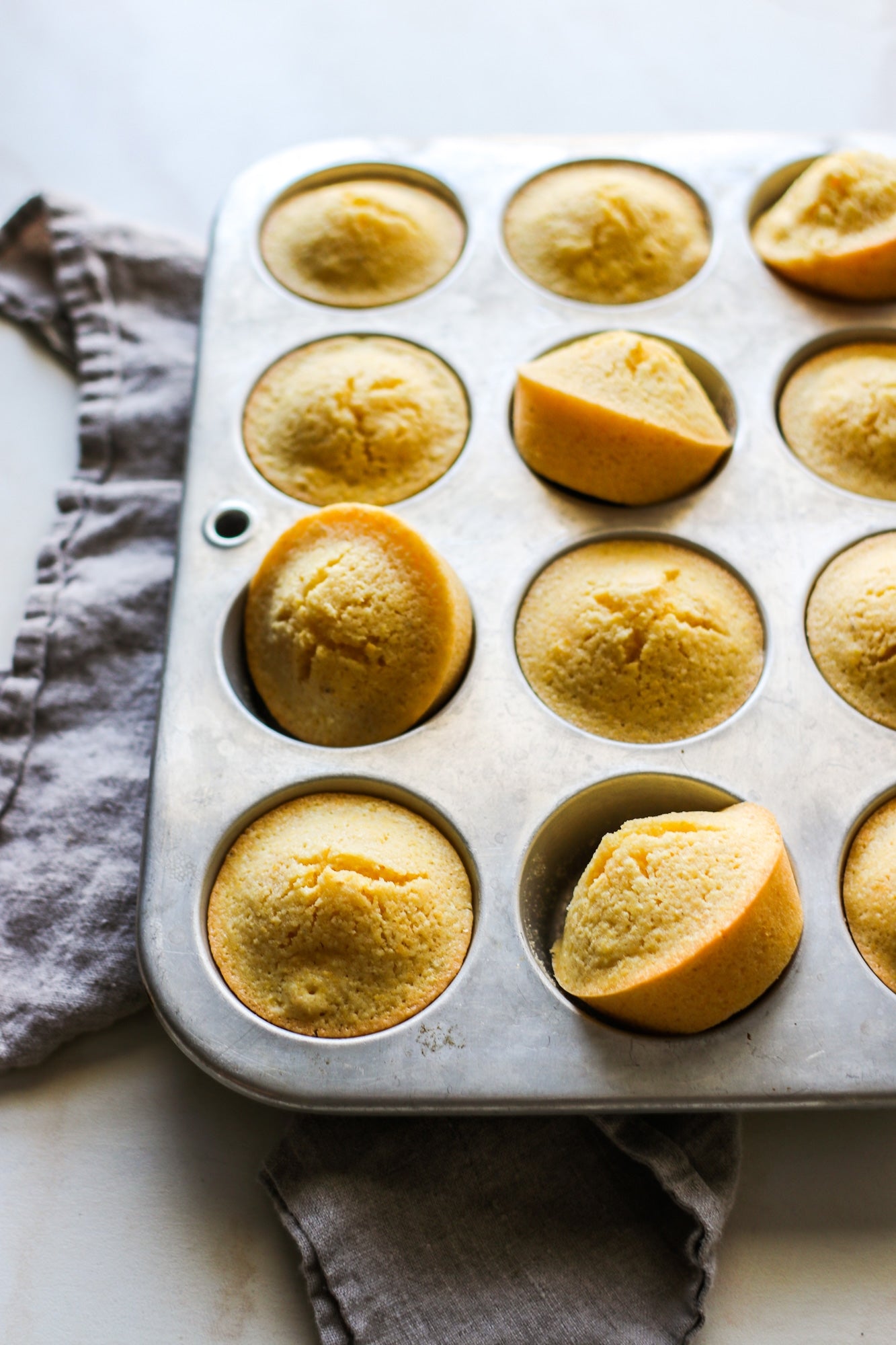 Yield: 12 muffins

1 (12 oz) bag Pamela's Cornbread & Muffin Mix
½ cup sugar
½ cup (1 stick) butter* or butter substitute, melted
2 eggs, large
1 cup water or milk
*recommended for best results
Preheat oven to 375°. Spray cups of standard 12-cup muffin pan with nonstick spray or line with muffin papers. In medium bowl, stir cornbread mix, sugar, butter, eggs and water until combined. Pour batter up to tops of muffin cups. Bake in the middle of the oven for 15 to 20 minutes, or until a toothpick inserted near the center comes out clean.

NOTE: While butter is recommended for the best flavor, equivalent butter alternative or ⅓ cup oil can replace butter. Leftover cornbread can be reheated by wrapping in paper towels and reheating in microwave or wrapping in foil and reheating in 350° oven for about 10 minutes.

VARIATIONS (Variations can change the baking time):

Sugar Substitute: To make cornbread less sweet, reduce or omit sugar, or replace it with ¼ cup honey or agave syrup.

Butter substitute: To make dairy-free, replace butter with butter substitute or ⅓ cup oil.

Try these other recipes for cornbread also:

© Pamela's Products, Inc.