Make ahead and keep the batter in the refrigerator; this easy and fast breakfast with great flavors tastes more like an omelet than a pancake. Made with our Baking & Pancake Mix.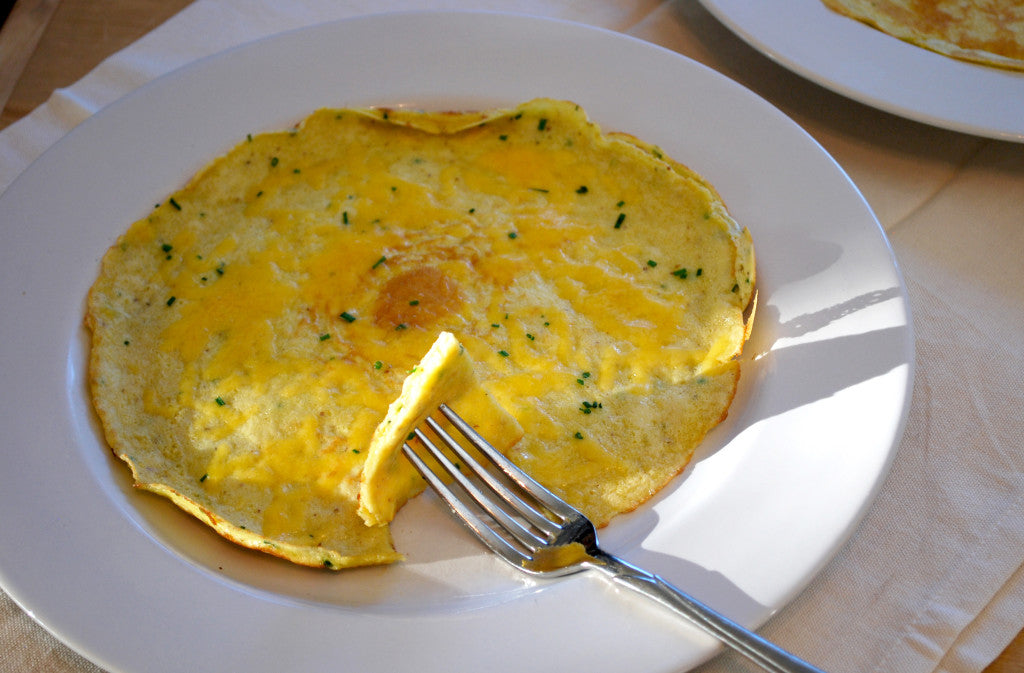 Yield: Regular recipe makes three 6 to 8-inch pancakes, large batch makes 12.

2 eggs, large
¼ tsp salt
grind of black pepper

Additions to each pancake:

1 tsp chopped chives, green onions, or basil chiffonade
1 TBSP grated Parmesan cheese

Large Batch

8 eggs, large
1 tsp salt
¼ tsp black pepper
Beat eggs well. Add Baking & Pancake Mix, salt, and pepper and whisk, beat or blend until smooth.

Prep additions before melting ½ TBSP butter in 6 to 8" pan on medium heat.

Add ¼ to ⅓ cup batter (depending on pan size), sprinkle herbs and cheese on top, and swirl to cover bottom of the pan (like cooking a crepe).

When bottom is set and top is not quite set, gently flip and cook about 30 seconds longer.

Save the rest of the batter in a mason jar in the refrigerator and have a quick bite in the mornings. Batter will store in the refrigerator for 4 days. Shake it well before pouring out of the jar.

Chef's Note: for a wonderful breakfast in a hurry, try some crispy bacon or prosciutto crumbled into the pancake. Or after removing from the pan, spread with soft cheese like Boursin, while still warm, roll up and enjoy.

© Pamela's Products, Inc.