Easy, quick, and flavorful for breakfast or a party snack. The Southern Sausage Balls is perfect for the Holidays.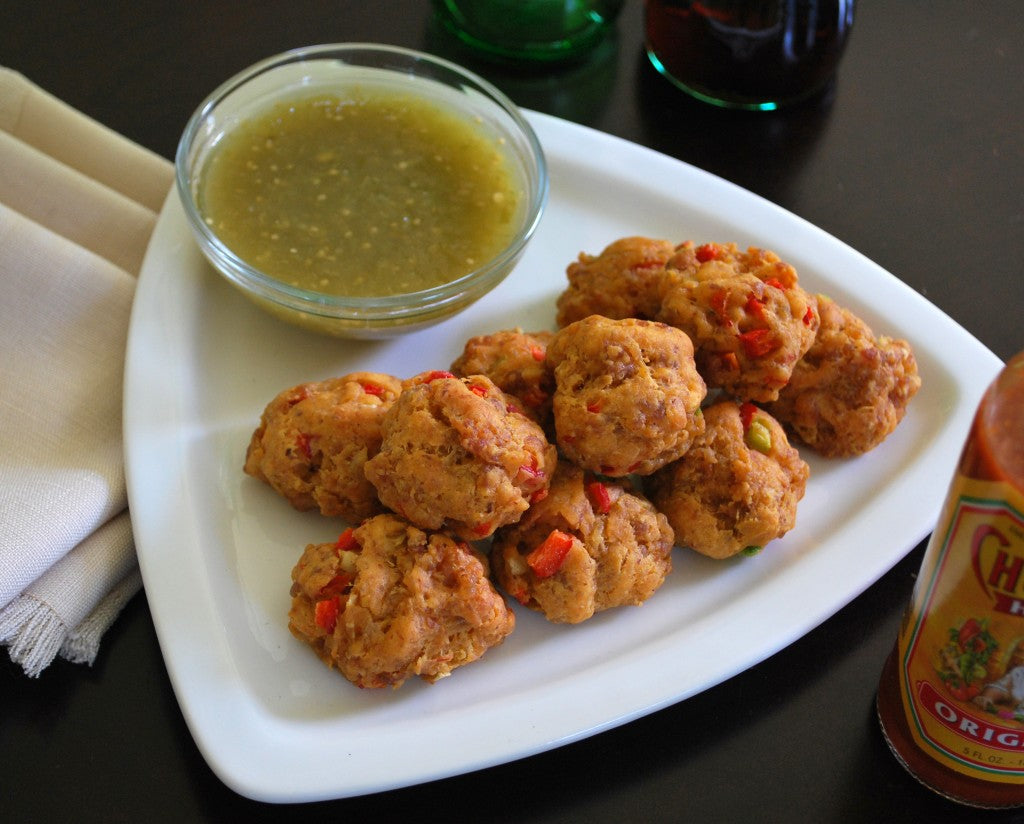 Yield:

1 lb. southern-style breakfast sausage, bulk
10 oz. Tostitos Salsa Con Queso (2/3 of jar)
1/2 cup red & Anaheim peppers (or combo of your choice)
1/2 cup yellow onion-small dice
Pre-heat oven to 350°. Place rack in top third of oven.

Place first three ingredients in a large bowl. Mix well, add peppers and onions, mix well again.

Scoop out 1" balls, forming with scoop or two spoons, onto parchment lined cookie sheets. They will be rough looking. Cover sheet pans with dough balls. When all the dough is used up, spray balls with non-stick spray. Using a little oil on your fingers, gently form into a smooth ball and return to parchment-lined sheet, leaving a little room between each ball.

Bake for 15 to 20 minutes. Bottoms will be browned when done. Southern Sausage Breakfast Bites may also be frozen before baking. Thaw on parchment 20 to 30 minutes and bake as directed.

Chef's Note: Serve for breakfast, snack or with salsa or dip as an appetizer.

© Pamela's Products, Inc.