Now everyone can enjoy a tasty muffin and get their daily dose of bran.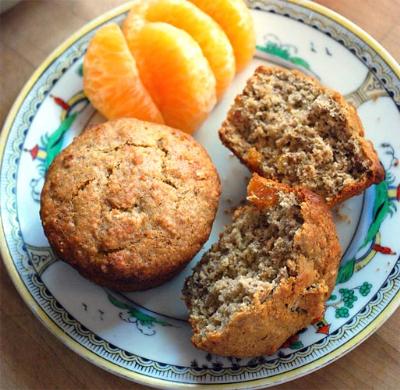 Yield: 6 muffins

Dry ingredients:

3/4 cup plus 2 tbsp Pamela's Baking & Pancake Mix
1/2 cup rice bran
1/2 tsp baking powder

Wet ingredients

1 egg
1/4 cup water
1/3 cup honey
1 tsp vanilla

Fruit & nuts:

1/3 cup chopped dried apricots
1/2 cup chopped walnuts
Blend dry ingredients. Mix the dry ingredients into the wet ingredients. Add the fruits and nuts. Spoon into greased muffin tins. Bake at in a preheated 350° oven for 22 minutes.

© Pamela's Products, Inc.