The addition of chipotle makes this a sweet and spicy treat! 2009 Recipe Contest Honorable Mention Recipe by Margee B.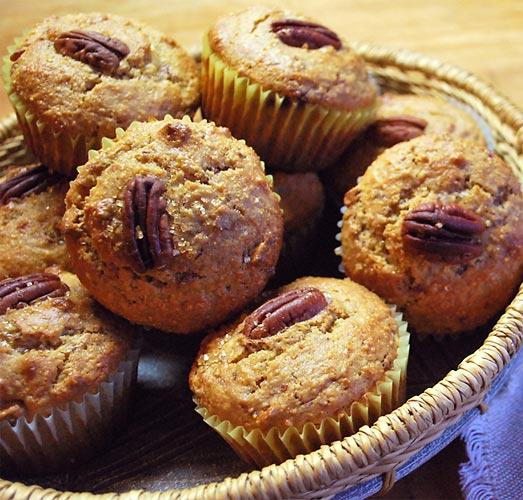 Yield: 12 muffins

3 ounces cream cheese, room temperature
1/3 cup granulated sugar
2 large eggs
1/2 cup milk
1/3 cup raspberry chipotle preserves (or raspberry preserves plus 2 teaspoons chipotle-flavored hot sauce)
3 tbsp melted unsalted butter
1/2 cup chopped pecans
3 tbsp turbinado sugar (raw sugar)
Preheat oven to 350°. Line 12 muffin tins with muffin or cupcake paper liners.

In a large bowl beat cream cheese and granulated sugar with electric mixer on medium-high until blended and light about 2 minutes. Beat in eggs one at a time then beat in milk, raspberry chipotle preserves and melted butter. Stir in the Pamela's Cornbread & Muffin Mix and pecans just until blended. Spoon batter into muffin tin and last sprinkle the turbinado sugar on top of each.

Bake in center of oven until golden about 12 to 14 minutes.

Chef's Note: I created this slightly spicy muffin to serve with dinner but it also can be served for breakfast or brunch if you want to add a little zip to the morning!

© Pamela's Products, Inc.