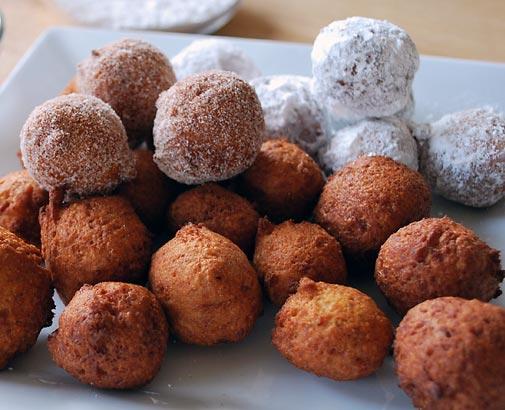 Yield: about 24 donut holes

1 tsp pumpkin pie spice
3/4 cup buttermilk
1/4 cup canola oil or other oil for frying
1 egg
Combine Baking & Pancake Mix and pumpkin pie spice. Mix buttermilk with oil and egg and pour into dry ingredients. Mix well.

In a fry pan, heat oil until hot. Drop batter by the teaspoonful into hot oil and fry for 3 to 5 minutes or until balls puff and turn golden. Drain on paper towels. Roll in cinnamon sugar or powdered sugar. Best served warm.

© Pamela's Products, Inc.