Versatile and easy, you can choose which kind of quick bread to make.
Made with Pamela's Baking & Pancake Mix. (Our original Banana Bread recipe can be found here.)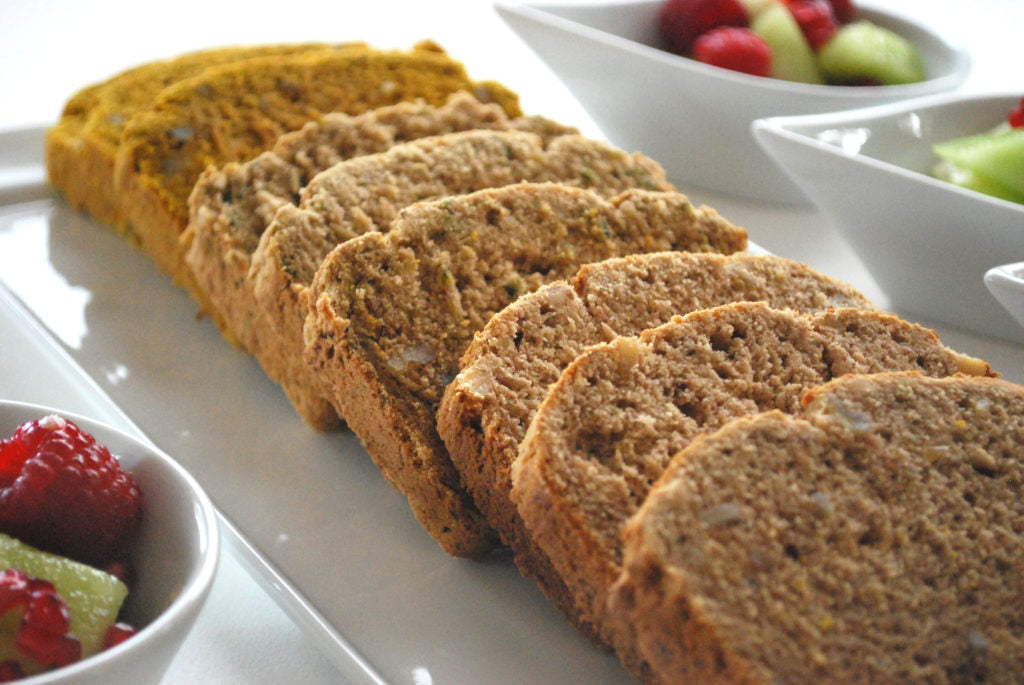 Yield:

1¾ cups Pamela's Baking and Pancake Mix
¾ tsp salt
1 tsp cinnamon
½ tsp nutmeg
2 eggs
½ cup brown sugar
1 tsp vanilla
1 cup pumpkin, grated zucchini or very ripe bananas
½ cup nuts, chopped
¼ cup melted butter or butter substitute
Preheat oven to 350°.

In a medium sized bowl, mix together Pamela's Baking & Pancake Mix, salt, cinnamon and nutmeg. In the bowl of a stand mixer, beat eggs until frothy, add brown sugar and mix until creamy. Add vanilla, pumpkin/zucchini/bananas (whichever one you are using), nuts and butter and mix well. Add the flour mixture and beat on medium speed until well mixed, scraping down the sides at least once.

Spray or grease a 4 x 8" loaf pan well, pour in the batter and spread evenly in pan. Bake for 40 to 45 minutes, the sides will be just starting to pull away from the pan (toothpick will be completely clean). Allow to rest in the pan for 10 minutes before removing to a wire rack to cool.

© Pamela's Products, Inc.