Try these simple suggestions for making a pancake breakfast special! Great for Mother's Day or Father's Day!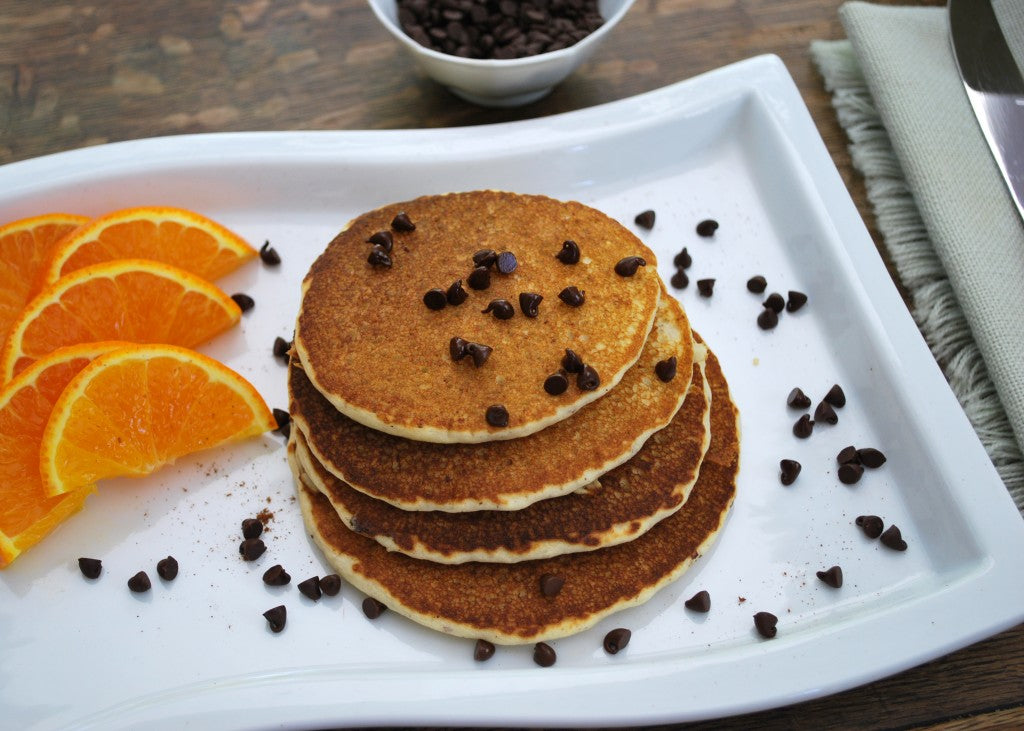 Yield:

1 large egg (or equivalent of liquid egg replacer)
3/4 cup water
1 TBSP oil

Chocolate Chip Pancakes

Chocolate chips (mini chocolate chips are best)

Chocolate and Cinnamon Pancakes

Chocolate chips (mini chocolate chips are best)
1/4 to 1/2 teaspoon cinnamon

Chocolate and Orange Pancakes

Chocolate chips (mini chocolate chips are best)
1/4 tsp orange zest or 1 tablespoon orange juice

Very Berry Pancakes

Any combination of raspberries, blackberries and blueberries
Mix Baking & Pancake Mix, egg or egg replacer, water and oil until there are no lumps. Choose a pancake variation below and follow the directions for add-ins. To cook pancakes: Pour 1/4 cup batter onto a preheated, lightly oiled griddle (medium low heat, or 350º for electric griddles), flip once. Serve immediately. Extra pancakes can be cooked, cooled, and then wrapped in plastic and frozen. To reheat, remove any wrapping and microwave pancakes wrapped in a paper towel until hot, approximately one-minute.

CHOCOLATE PANCAKES

Use mini chocolate chips. Minis are great because they are small enough to hide inside the batter and not burn on the pan. Simply sprinkle on top of raw batter after you have poured it out onto the pan, but before you flip to cook on the second side. Mini chips melt easily if you want to add a few more on top!

CHOCOLATE & CINNAMON PANCAKES

Add mini chocolate chips and cinnamon to the batter and sprinkle a little extra on top. Cinnamon and chocolate are a wonderful Mexican tradition.

CHOCOLATE AND ORANGE PANCAKES

Add mini chocolate chips and orange zest or juice to the batter. Orange and chocolate are a flavorful combination.

VERY BERRY PANCAKES

Make blueberry pancakes by adding a few berries after pouring out the batter and before turning them. Mix your favorite types of berries together to serve on top. Raspberries, blackberries and blueberries are a great combination.

MAKE FUN SHAPES!

Use a funnel to pour batter into a plastic squeeze bottle, and make fun shapes by pouring the batter onto the griddle. You can also use a measuring cup with a pour spout. Spell out a name by making pancake letters, or make a heart or Mickey Mouse. Make it extra special with real maple syrup or powdered sugar and jam, or whipped cream.

© Pamela's Products, Inc.