This dessert is perfect for summer, when strawberries are in season and you don't want to turn on your oven. Made with Pamela's Honey Grahams.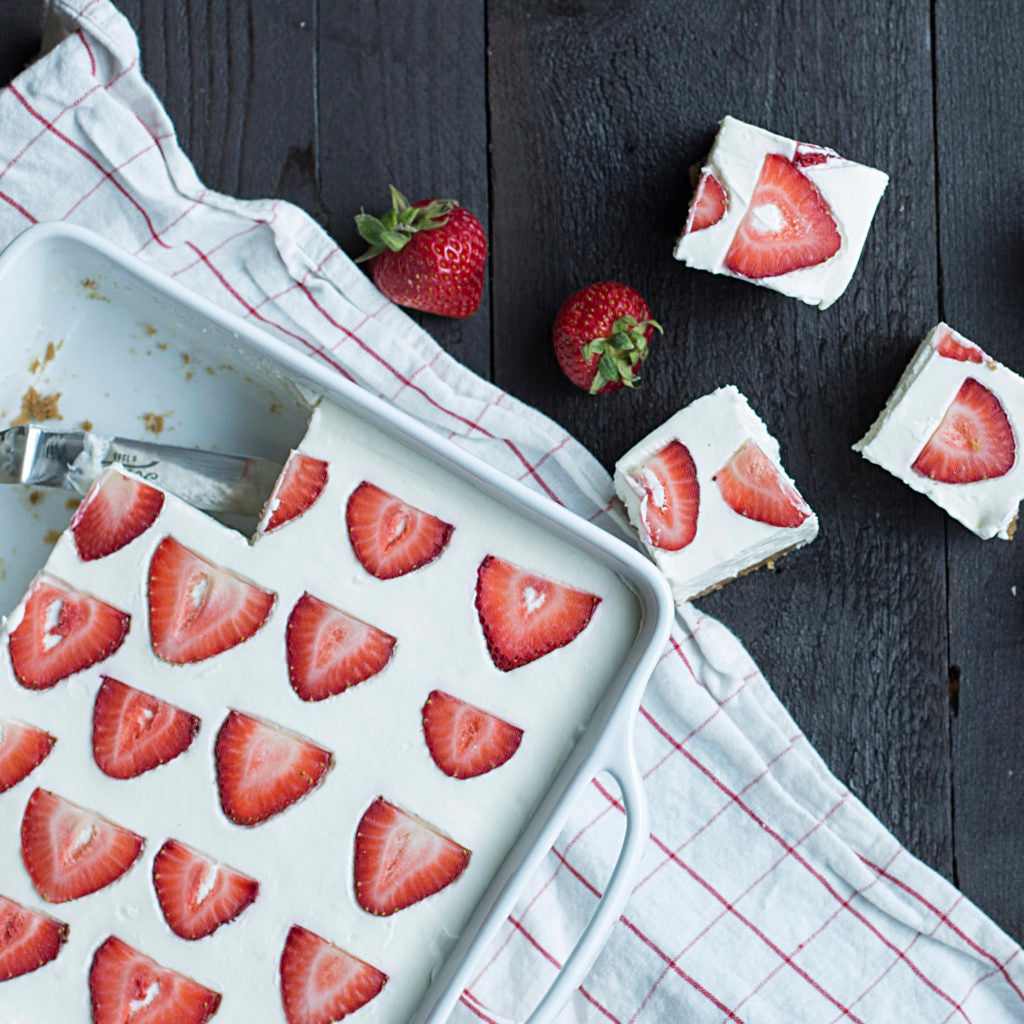 Yield:

1 package Pamela's Honey Graham Crackers
6 TBSP unsalted butter, melted
1 tsp salt
2 8-oz. packages of cream cheese, room temperature
1 cup powdered sugar
2 cups heavy whipping cream
2 tsp vanilla extract
½ cup strawberries, sliced to ¼ inch thick
Combine the graham crackers, butter and salt in a food processor. Pulse until grahams are finely ground and a course dough is formed.

Butter an 8x8 inch square pan and press the graham cracker dough into the bottom in an even layer.

Place the cream cheese and sugar in a mixer fitted with the paddle attachment. Mix on high for 1 minute.

Add the heavy cream and vanilla and mix on high for 5 minutes until mixture appears thick and smooth.

Spread the cream cheese mixture in an even layer over the graham cracker in the pan. Top with strawberry slices.

Cover and refrigerate for at least 4 hours or overnight before serving.

© Pamela's Products, Inc.