This perfect chocolate cake has rich complex flavor and a moist crumb. The Mocha Frosting creates a double decadence to remember.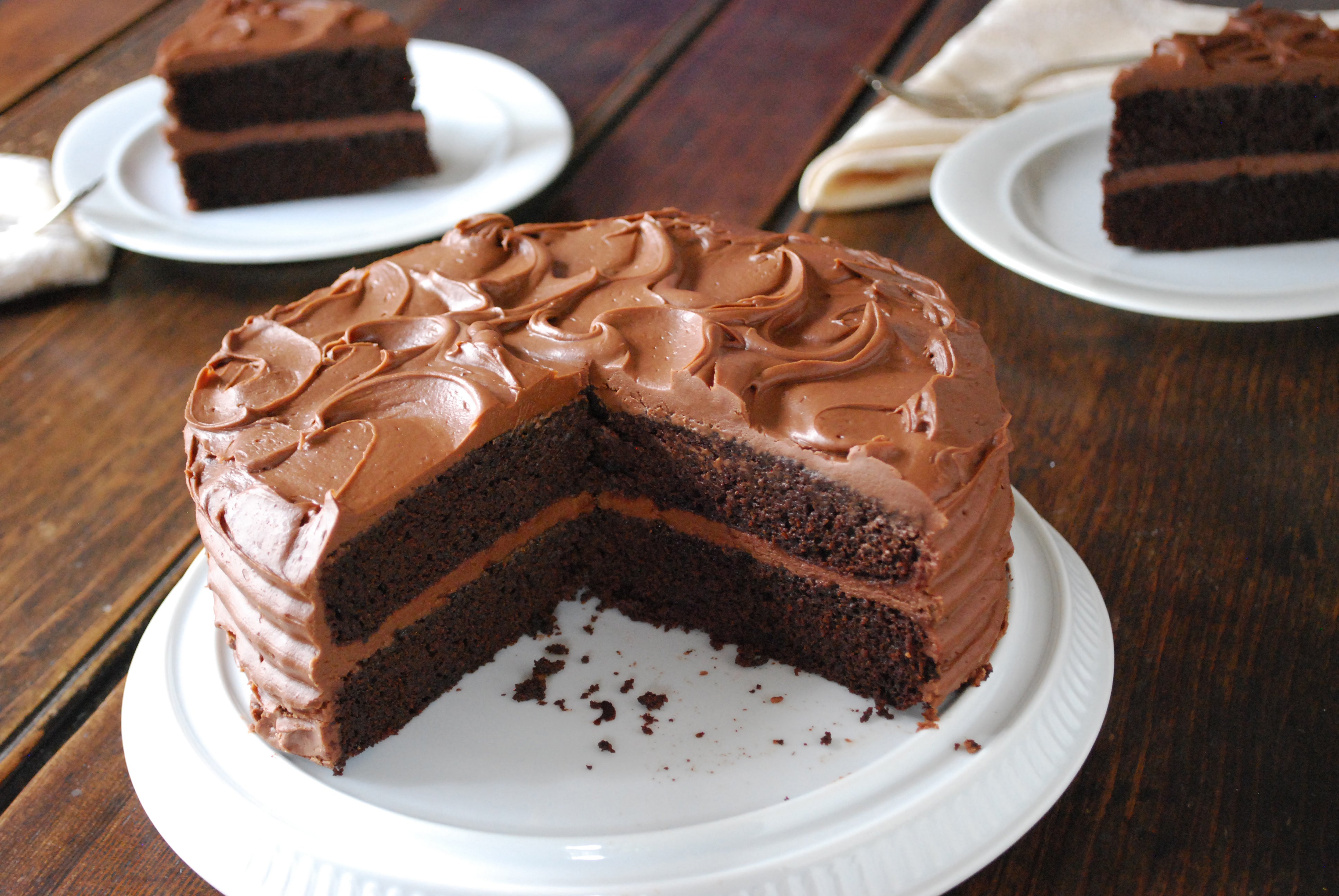 Yield:

1 bag of Pamela's Chocolate Cake Mix
¼ cup sugar
3 eggs, large
½ cup oil
1 cup prepared espresso
½ cup water
2 TBSP butter or margarine, melted
Prepare fresh espresso or combine 1 cup boiling water with 1 TBSP instant espresso crystals, cool slightly. In a large bowl, mix all liquid ingredients together. In a separate bowl whisk together Cake Mix and sugar, add to liquid ingredients, and stir to combine. Do not over mix. Pour into two well-greased 8" round pans. Bake in preheated 350° oven for 25 to 30 minutes, or when top of cake springs firmly back to the touch and toothpick comes out almost clean. If making one layer, use 8" square pan and bake for 38 to 42 minutes. Cupcakes: Spray cupcake pan or cupcake papers well with non-stick spray, fill with batter ⅔ full, bake 22 to 24 minutes.

Frost completely cool cake with Pamela's Dark Chocolate Frosting or Mocha Frosting.

PAMELA'S MOCHA FROSTING


made with Pamela's Dark Chocolate Frosting

Ingredients:

1 bag of Pamela's Dark Chocolate Frosting Mix

½ cup powdered sugar

8 TBSP butter, softened

¼ cup prepared espresso

2 TBSP milk or water

Directions: Prepare 2 oz. double strength espresso and cool. In medium bowl whisk together Frosting Mix with powdered sugar. In the bowl of a stand mixer, cream butter, add dry ingredients and mix well, add liquids and mix until smooth.

© Pamela's Products, Inc.