Try out these super easy and delicious gluten-free mini cheesecake recipe created by Julia at
@juliacurated
. You can check out her post
here
.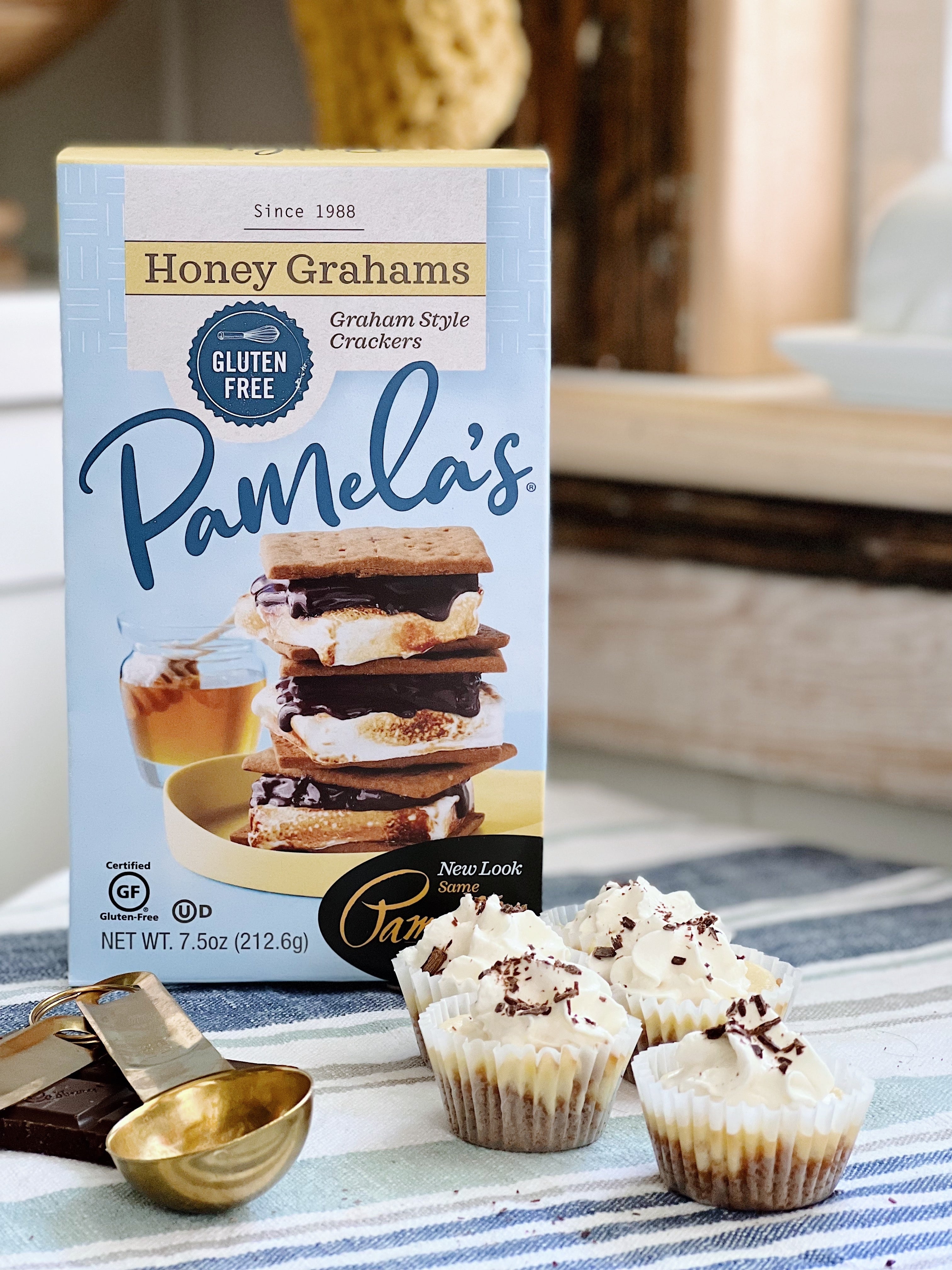 Yield:

Graham Cracker Crust




Cheesecake Filling

1 (8oz) packaging cream cheese, softened
¼ cup sour cream, room temp
½ cup sugar
1 egg
1 tsp vanilla extract/li>
Make sure to let your cream cheese soften on a countertop and sour cream come to room temperature (this will ensure no cracking occurs).

Preheat oven to 325F degrees.

Line mini muffin tins with paper liners.

Process together honey grahams, sugar, and butter until the mixture resembles wet sand. Gently press into muffin tins, using the back of a teaspoon measure to compact honey graham mixture into the bottom. You should have a thin layer of crust in each bottom.

Wipe out processor. Then combine cream cheese, sour cream, and sugar. Pulse until blended. Add egg and vanilla and pulse until thoroughly mixed.

Spoon cheesecake filling over the crusts filling each to just below the top.

Bake until they are set and edges are just browned, 10-15 minutes.

Allow cheesecakes to cool completely.

Refrigerate and decorate with cool whip, chocolate shavings, cherry pie filling or whatever your heart desires! Can be made ahead and stored in an air-tight container in the refrigerator for up to four days.

Yields 24 mini cheesecakes, for double- simply double the recipe.