The addition of breadcrumbs in a meatloaf keeps it from getting get tough and dry. The crumbs absorb the liquid, either wine or milk, and help to keep the meatloaf light and moist.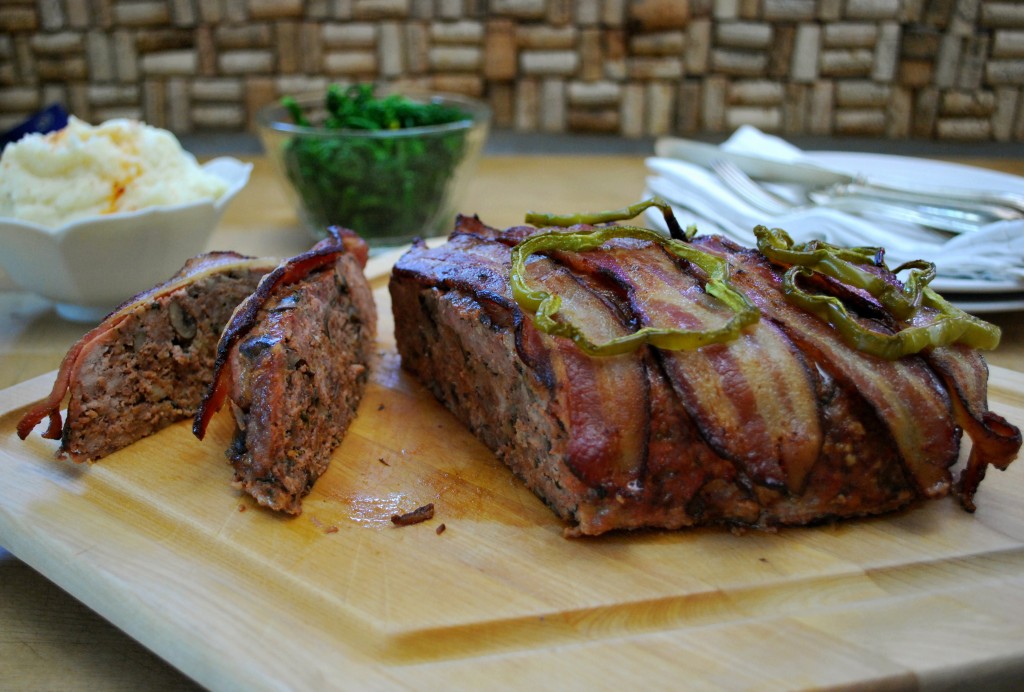 Yield:

2 lbs total ground meat, either ground beef (low fat content), lamb, or pork (best to use a combination of two of these)
2 eggs-beaten
1/2 cup dried bread crumbs (see Pamela's Amazing Bread Crumbs)
1/2 cup diced red onion
8 oz. sliced brown mushrooms (or sliced celery and/or diced green peppers)
2 TBSP butter or butter substitute
3 TBSP tomato paste (or ketchup)
2 TBSP dry red wine (or milk)
1 tsp Worcestershire sauce
1 TBSP fresh oregano or 1 tsp dried
1 tsp fresh thyme or 1/2 tsp dried
1 tsp fresh rosemary or 1/4 tsp dried
1 tsp salt
1/4 tsp pepper
1/4 tsp dried red pepper flakes
optional-4 to 5 slices bacon, slightly precooked
Sauté mushrooms in butter on med/high heat to brown slightly (don't crowd or mushrooms won't brown-do in 2 batches if necessary). Remove and sauté onions until translucent, about three to four minutes. Combine wine, Worcestershire sauce and tomato paste with herbs and seasonings. Lightly mix together all ingredients using your fingers or a wooden spoon.

Preheat oven to 350°. Spray a 9 x 13" baking dish, form the meat mixture into an oval shape and place into baking dish. Top with bacon, or traditionally coat with ketchup and top with green pepper slices, and bake for an hour.

Chef's Note: This will make terrific sandwiches too!

© Pamela's Products, Inc.