Tasty muffins full of dates, nuts, and carrots. A great way to start the day!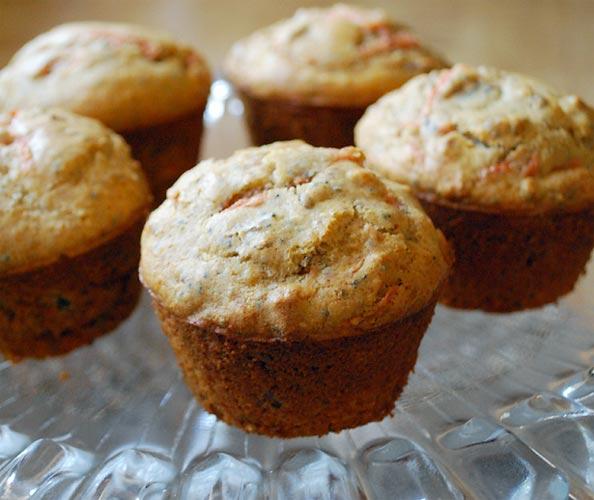 Yield: 6 large muffins

Dry Ingredients:

1-1/4 cup plus 2 Tablespoons Pamela's Baking & Pancake Mix
1 Tablespoon Chia seeds

Liquid ingredients:

1 egg
1/4 cup milk
1/3 cup honey
1 teaspoon vanilla

Fruits & Nuts:

1/3 cup chopped dates
1/2 cup chopped pecans
1/2 cup grated carrots
Mix liquid ingredients. Mix all ingredients together. Spoon into greased muffin tins.

Bake at 350° for 20 to 22 minutes.

© Pamela's Products, Inc.