Scones with a traditional taste and the ease of a drop scone? Once you try them, you'll be making them every weekend!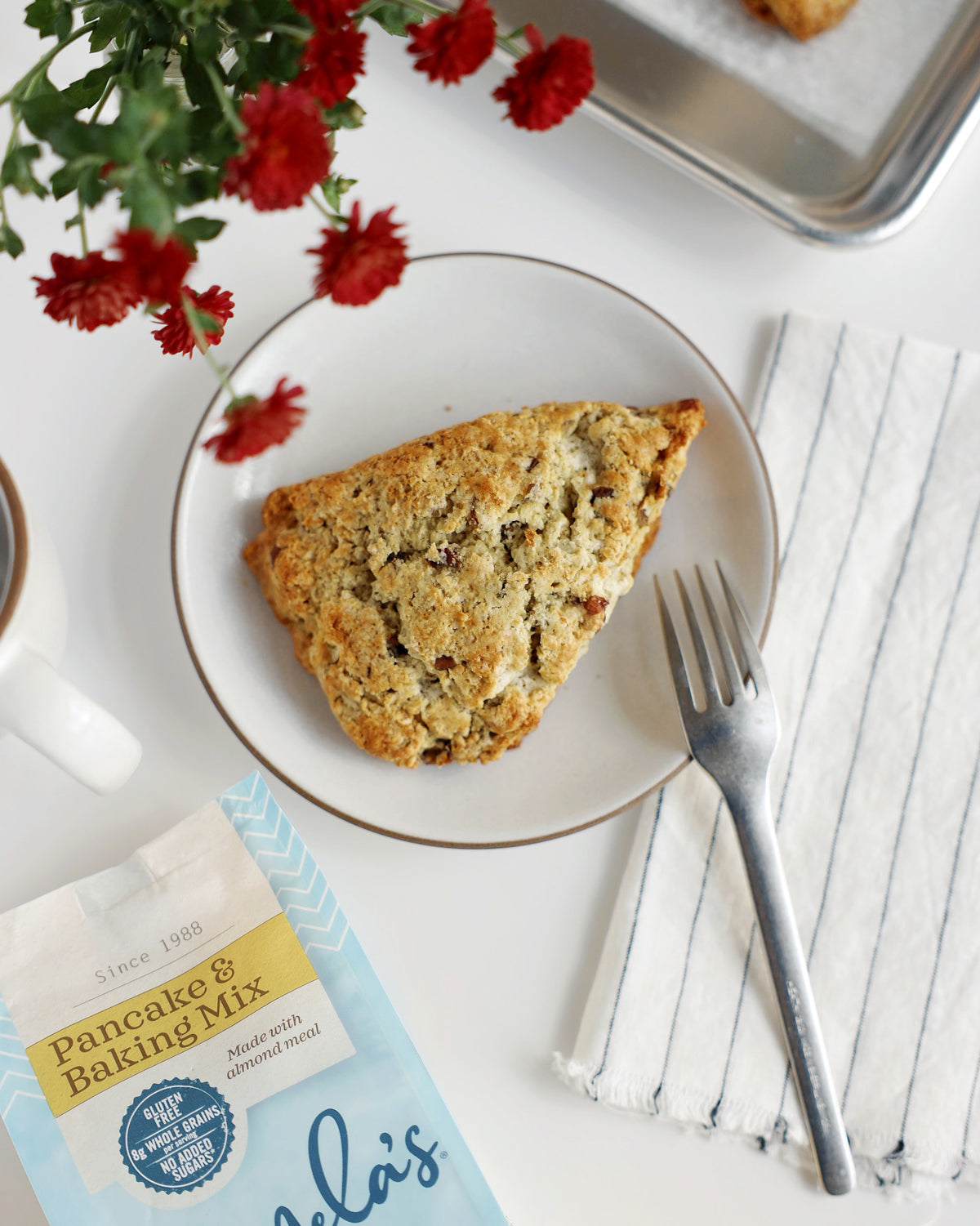 Yield: Eight 3 to 4-inch triangle scones or about ten 3½ to 4-inch drop scones

2⅓ cups (327 g) Pamela's Baking & Pancake Mix
⅓ cup + 1 tablespoon sugar
1 teaspoon baking powder
¼ cup (4 tablespoons) butter, cut in small dice, chilled
⅓ cup milk
1 egg, large, beaten
½ cup dried cranberries
1 tablespoon finely chopped orange zest (optional)
Preheat oven to 375°. Lightly grease a baking sheet or line it with parchment paper.

Whisk together Baking & Pancake Mix, sugar, and baking powder. Cut butter into dry ingredients, using two knives, pastry blender, or electric stand mixer with paddle attachment, until mixture resembles coarse crumbs. Add milk, egg, cranberries, and orange zest, if using, and mix until just combined. Dough will be thick.

To make triangle scones: Turn dough out onto baking sheet and pat it into a 6- to 8-inch circle, about 1½-inches thick. Cut circle into quarters, then cut those quarters in half, to make 8 triangle-shaped pieces. Separate the pieces about an inch apart before baking.

To make drop scones: Scoop or drop about ¼ cup of dough per scone onto baking sheet and pat into balls.

To bake: Bake for 14 to 17 minutes until just starting to brown on the edges.

Variation: Replace cranberries with dried currants.

© Pamela's Products, Inc.