Skip the corndog on a stick and make muffins instead! Easy and quick party food.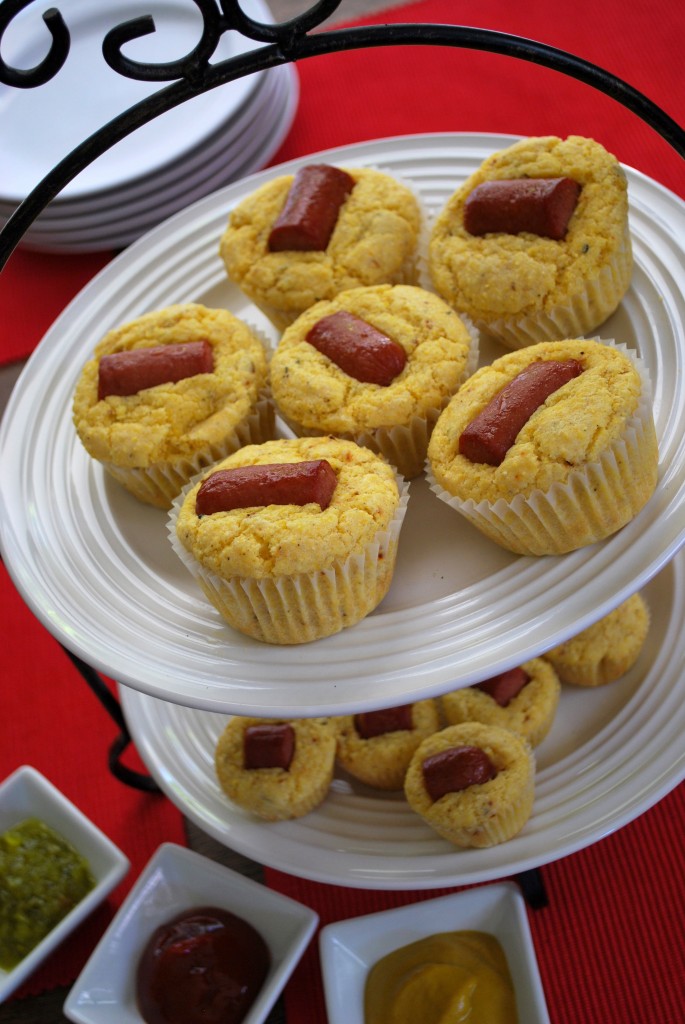 Yield:

⅓ cup sugar
1 tsp salt
½ cup melted butter or ⅓ cup light oil
2 large eggs or egg replacer equivalent
1 cup milk or water
hot dogs or mini hot dogs
Optional: 1 TBSP Trader Joe's South African Smoke Seasoning Blend or 1 tsp smoked paprika
3 mini muffin pans
Pre-heat oven to 375°. Place rack in top ⅓ of oven.

Cut up hot dogs to a size that will fit in the wells of the mini muffin pan.

Mix all ingredients except hot dogs in a bowl. Fill sprayed muffin pans ⅔ full with batter. Place hot dog in center of each muffin. Bake right away. Bake 15 minutes and check for doneness. If the muffin feels firm, they are done.

Serve warm or cold, plain or with your favorite dipping sauces such as BBQ, ketchup, mustard, or honey.

© Pamela's Products, Inc.