Switch up your waffle routine with these waffles made from our Cornbread & Muffin Mix.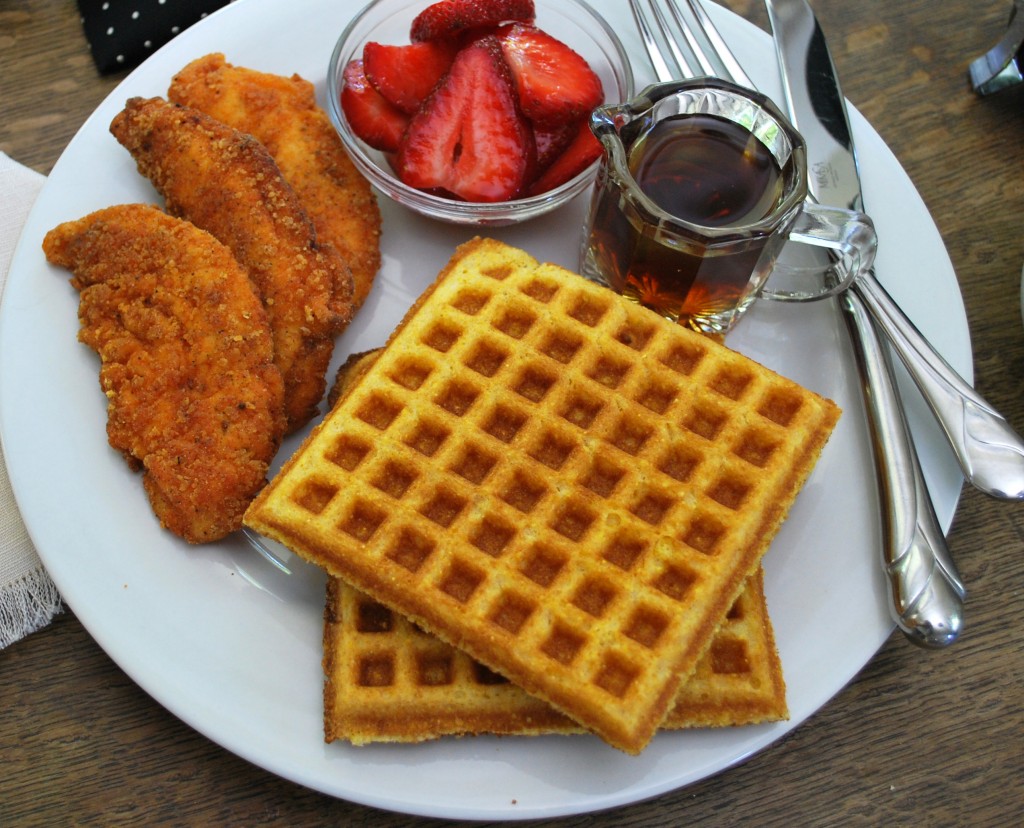 Yield: six 4-1/2" waffles

¼ cup sugar
1 tsp salt
½ tsp baking powder
½ cup melted butter
2 large eggs, beaten
1 cup milk

Fresh Strawberry Preserves

About 20 strawberries
1-2 tsp sugar
Pre-heat waffle iron. Set temperature to medium heat. Spray waffle iron right before filling with batter to prevent sticking.

In a bowl, whisk together dry ingredients. Add all the wet ingredients and mix until combined. Pour into hot sprayed waffle iron and cook until golden brown. Repeat with remaining batter. Keep waffles warm in a 200° oven on a wire rack set on a sheet pan to prevent them from getting soggy.

Fresh Strawberry Preserves:

Slice about 20 clean strawberries and sprinkle with 1 to 2 tsp sugar. Let macerate (soften in their own juices) in a bowl for 30 to 60 minutes. Toss in their juices before serving.

For a real southern treat, serve with Chicken Tenders!

© Pamela's Products, Inc.