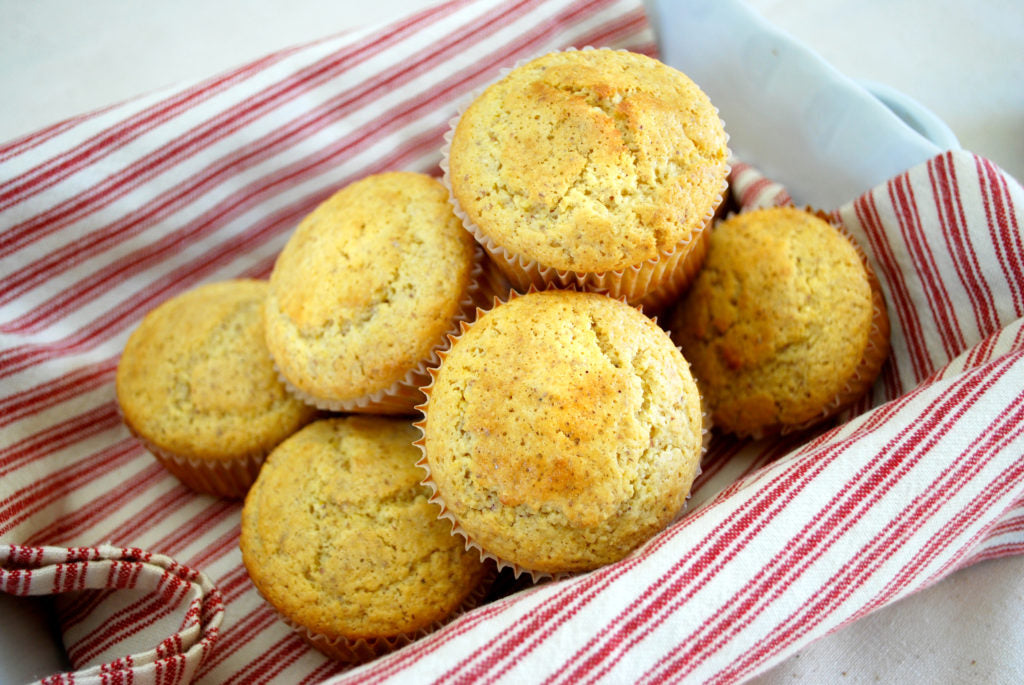 Yield:

1 cup fine yellow cornmeal
⅓ cup sugar or honey
½ tsp salt
2 eggs, beaten
1 cup milk
2 TBSP melted butter
Preheat oven to 375°.

Mix all ingredients together. For cornbread, pour into a greased 8-inch square pan and bake for 20-25 minutes. For muffins, fill greased muffin cups 3/4 full and bake for 15-20 minutes.

For Green Chili Cornbread, add 1 cup drained canned corn and 2 TBSPs diced green chilies and bake for 20-25 minutes or until inserted toothpick comes out clean.

© Pamela's Products, Inc.