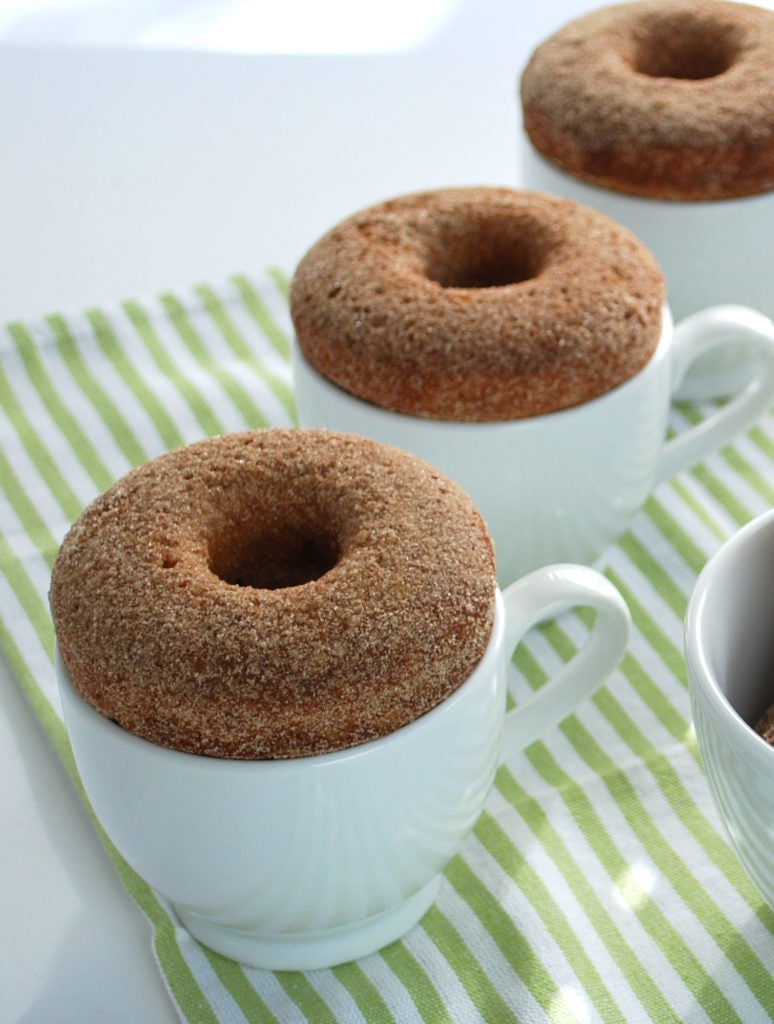 Yield: Approximately 5 dozen mini donuts or 1 dozen regular-sized donuts

1 tsp cinnamon
½ tsp nutmeg
½ cup apple cider (reduced to 2 TBSP)
2 TBSP butter, melted
½ cup brown sugar
¾ cup buttermilk
1 egg
1 tsp vanilla
Whisk together Baking & Pancake Mix, cinnamon and nutmeg. Boil apple cider in a pan for about 5 minutes until reduced to 2 TBSP. Allow to cool a little. Combine reduced cider, melted butter, brown sugar, buttermilk, egg and vanilla; mix well to melt sugar. Add liquid ingredients to dry ingredients and stir well to combine.

DONUT MAKER:

Fill sprayed mini donut maker and scoop about one tablespoon of dough into each compartment. Bake about 3 to 4 minutes.

DONUT PAN IN OVEN:

Preheat oven to 400°, fill individual spaces ⅔ full, and bake for 6 to 8 minutes, until donuts spring back when gently touched.

Eat donuts plain, toss them in sugar and cinnamon, or glaze or frost donuts when cool.

© Pamela's Products, Inc.