A chocolate spin on our traditional waffle recipe. Great topped with whipped cream and served for dessert!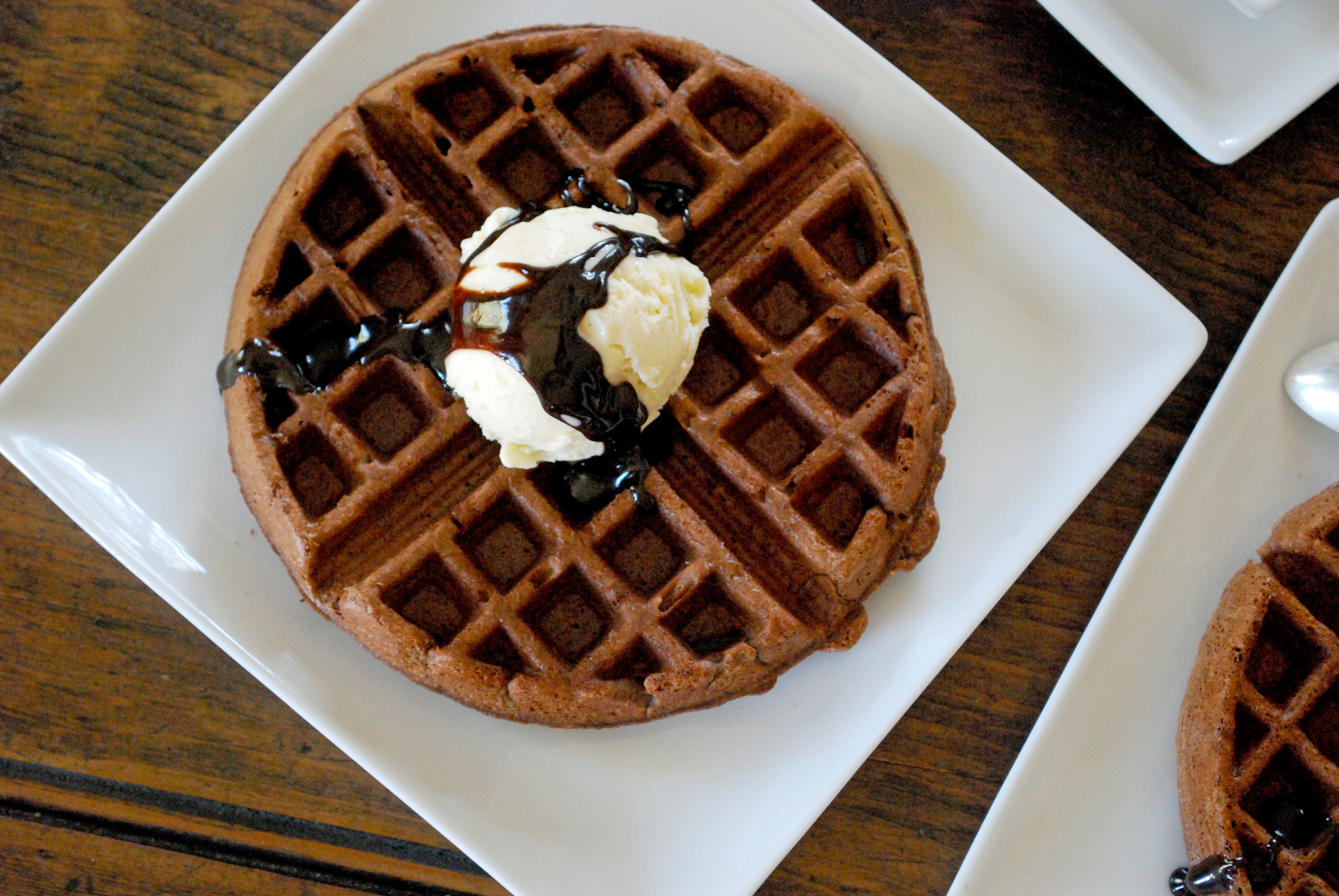 Whip egg whites until stiff. In a large separate bowl whisk together dry ingredients. Mix yolks, water, oil and vanilla together, add to dry ingredients and blend well. Finally gently fold in the egg whites and bake in greased, medium/hot waffle iron.

For a delicious dessert add a scoop of vanilla ice cream on top of the waffle and cover with hot fudge sauce.

Chef's Note: Try raspberries and whipped cream. Or go all the way and add nuts, whipped cream and a cherry for the ultimate Chocolate Waffle Sundae.

© Pamela's Products, Inc.