Ultimate Chocolate! You will be dreaming of this chocolate cloud, and sleepwalking, if there is any left in your refrigerator.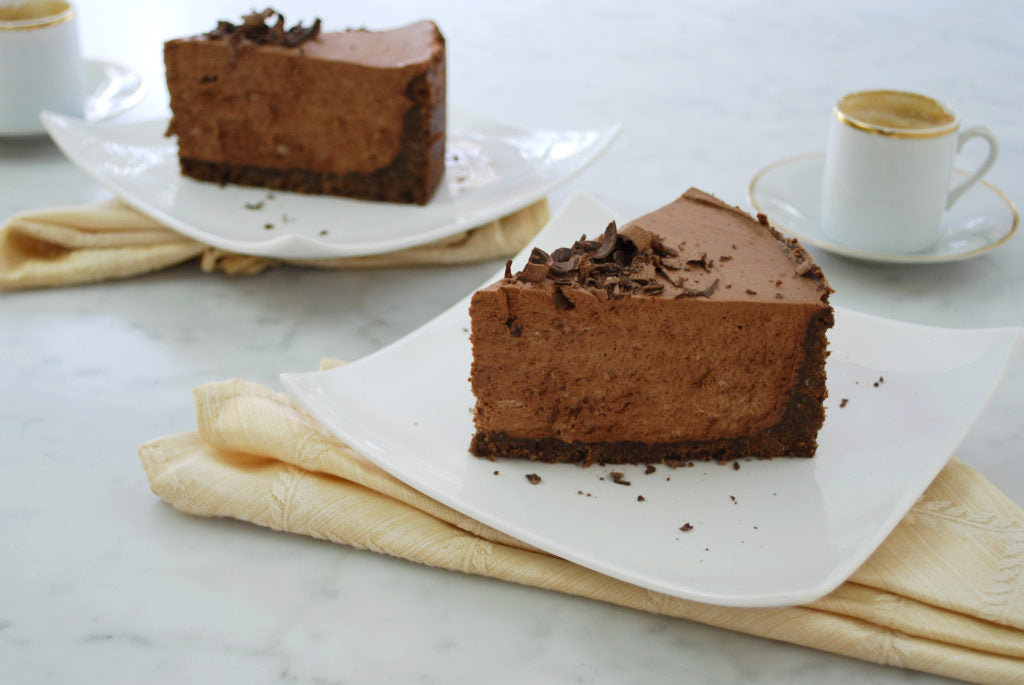 Yield:

FOR THE CRUST

½ cup sugar
¾ cup (1 ½ sticks) butter, melted

FOR THE FILLING

12 ounces semisweet chocolate, finely chopped
1 teaspoon vanilla extract
Pinch salt
3 cups whipping cream (divided)
¼ cup sugar
chocolate curls or shavings (optional)
TO MAKE THE CRUST: Preheat oven to 350°. Spray well a 9-inch springform pan with nonstick cooking spray.

In a food processor, pulse the Chocolate Grahams or Honey Grahams until a fine crumb forms; add sugar and pulse until mixed; add melted butter and process until well blended. Pour into pan and press crumbs into the bottom and all the way up the sides. Bake for 5 minutes. Cool on rack.

FOR THE FILLING: In the bowl of a food processor, combine semisweet chocolate, vanilla extract, and salt. Bring one cup of the cream to a boil in a small saucepan and then, with food processor running, pour hot cream in a stream through the feed tube, processing until chocolate is melted and smooth. Cool in a large bowl, stirring occasionally to prevent skin from forming on top.

In a large bowl, whip remaining two cups whipping cream to soft peaks. Add sugar and whip again until stiff peaks form. Gently fold whipped cream into chocolate mixture until combined; pour into baked crust. Smooth top and refrigerate until set, about 6 hours. Slice and serve.

© Pamela's Products, Inc.