This really works! Anyone can make this fabulous chocolate cake, and you probably have that one magic ingredient.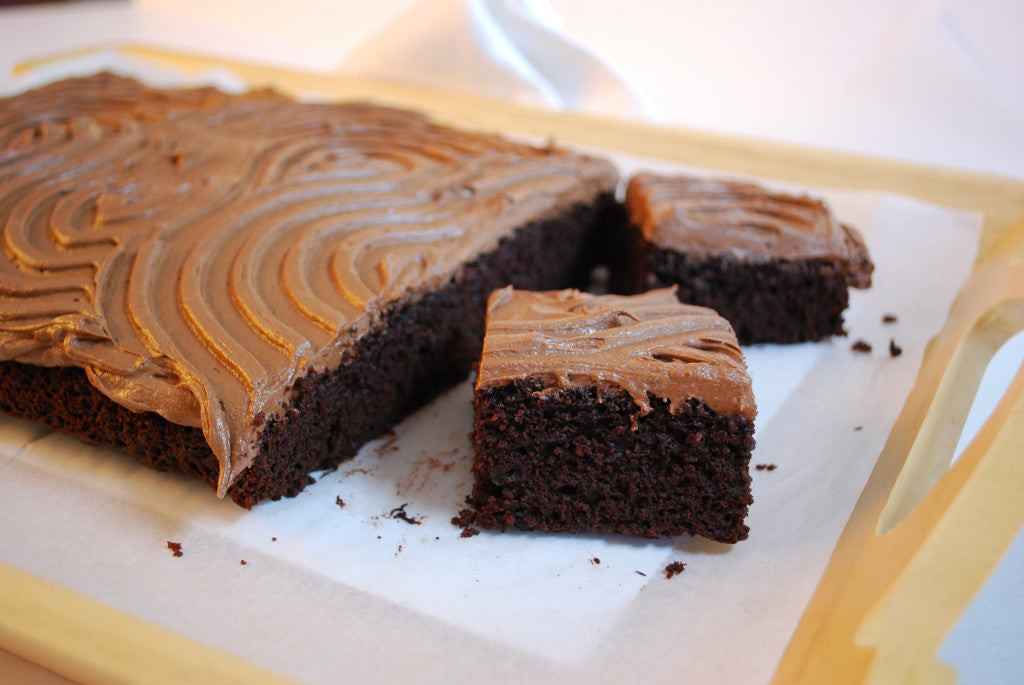 Yield:

½ cup mayonnaise
1½ cups water
Preheat oven to 350°.

Mix all ingredients together and bake. See below for pan size and bake times. Cake may need additional baking time. Remove cake when toothpick comes out almost clean.

two 8" rounds—22 to 28 minutes, makes two 1½" layers

one 9" square—34 to 40 minutes, makes one 2" square layer

one 9 x 13"—24 to 30 minutes, makes one 1" sheet cake

cupcakes—18 to 22 minutes, makes 14 cupcakes

When cool, frost with Pamela's Vanilla Frosting or Dark Chocolate Frosting, whipped cream, your favorite frosting, powdered sugar, cover with berries, or use nothing at all!

© Pamela's Products, Inc.