Try this delicious grain-free traditional-tasting chocolate chip cookie!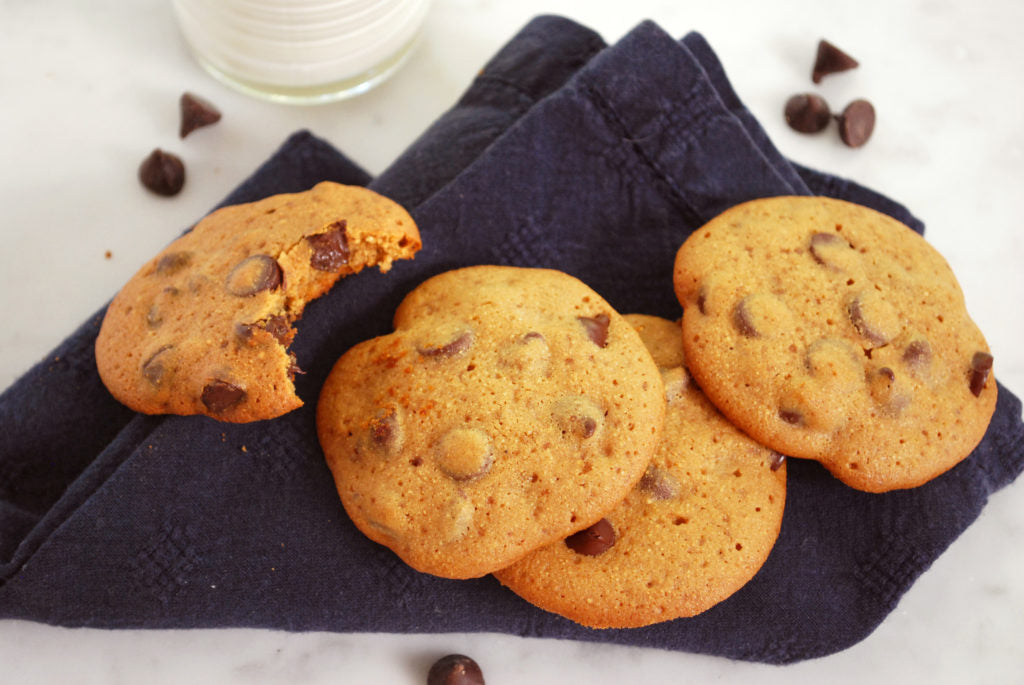 Yield:

¼ cup (½ stick) butter or butter alternative
½ cup coconut sugar
2 tablespoons honey
1 egg, large
2 teaspoons vanilla
1 cup Pamela's Cassava Flour
½ teaspoon salt
¾ cup chocolate chips
Preheat oven to 350° with rack in top third of oven. Line insulated cookie sheet with parchment paper. In a medium bowl, beat butter, coconut sugar, and honey together until creamy. Beat in egg and vanilla until very well blended. Stir in Cassava Flour, salt, and chocolate chips.

Scoop about 2 tablespoons of dough and form into a ball. Place ball on cookie sheet. Continue with rest of dough, spacing balls about 2 inches apart. Slightly flatten balls (to about ¼ to ½-inch tall) with damp fingers. Bake 12 to 14 minutes, or until light brown. Cool completely before removing from cookie sheet.

NOTE: Using an insulated cookie sheet lined with parchment paper gives the best results, but a regular greased cookie sheet works well too.

VARIATION: In place of coconut sugar and honey, use ½ cup brown sugar and ¼ cup white sugar.

© Pamela's Products, Inc.