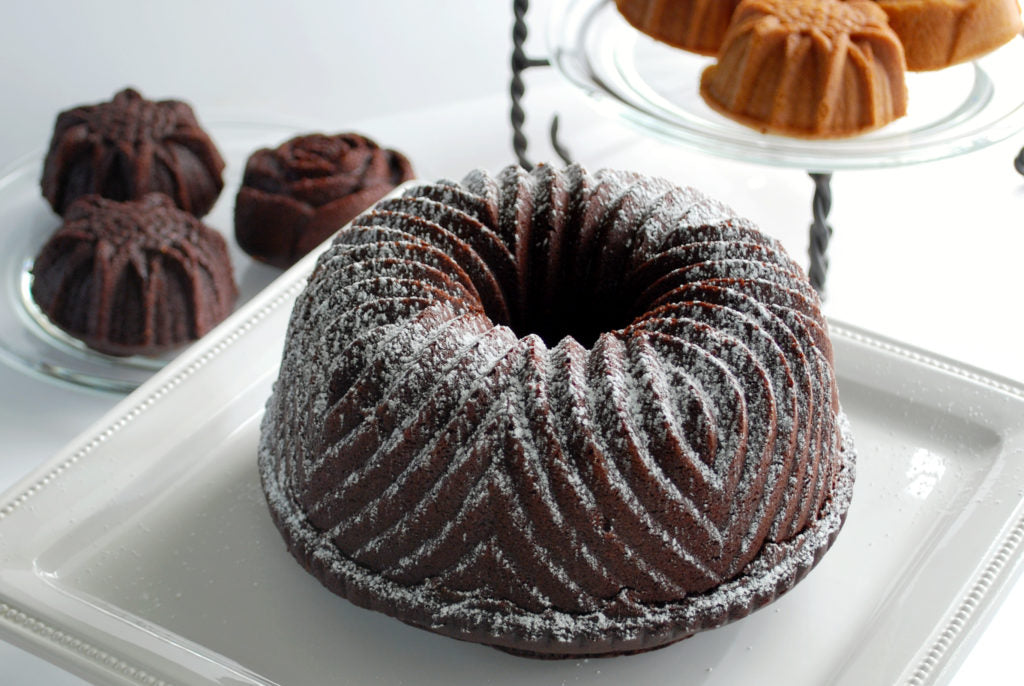 Preheat oven to 350°.

Whip eggs until well mixed in bowl of stand mixer. Add butter and liquid and mix to combine. Add Chocolate Cake Mix and beat on medium speed, scrape down sides, then beat again on medium for at least 1 minute. Pour into well sprayed 6-cup or 10-cup Bundt pan.

Bake in pre-heated oven until cake springs back when lightly touched on top or a toothpick comes out clean. Bake for 40 to 50 minutes for a regular, 10-cup Bundt pan, 45 to 50 minutes for a 6-cup Bundt pan, or 32 to 37 minutes for individual size (6 ct pan). Cool on a rack for at least 20 minutes (if too hot, cakes will stick to the sides of the pan more) before removing from the pan.

Frost with a Vanilla Glaze or Dark Chocolate Glaze, or sprinkle with powdered sugar.

Chef's Note: For Mocha Bundt cake use coffee instead of water. If you don't have left over coffee, use 1 to 2 tsp. instant coffee, whisked into the cake mix.

© Pamela's Products, Inc.