A wonderful mix of chilies, cheese and eggs, you just can't go wrong with these comfort foods baked to perfection.
2010 Recipe Contest Honorable Mention Recipe by Bob H.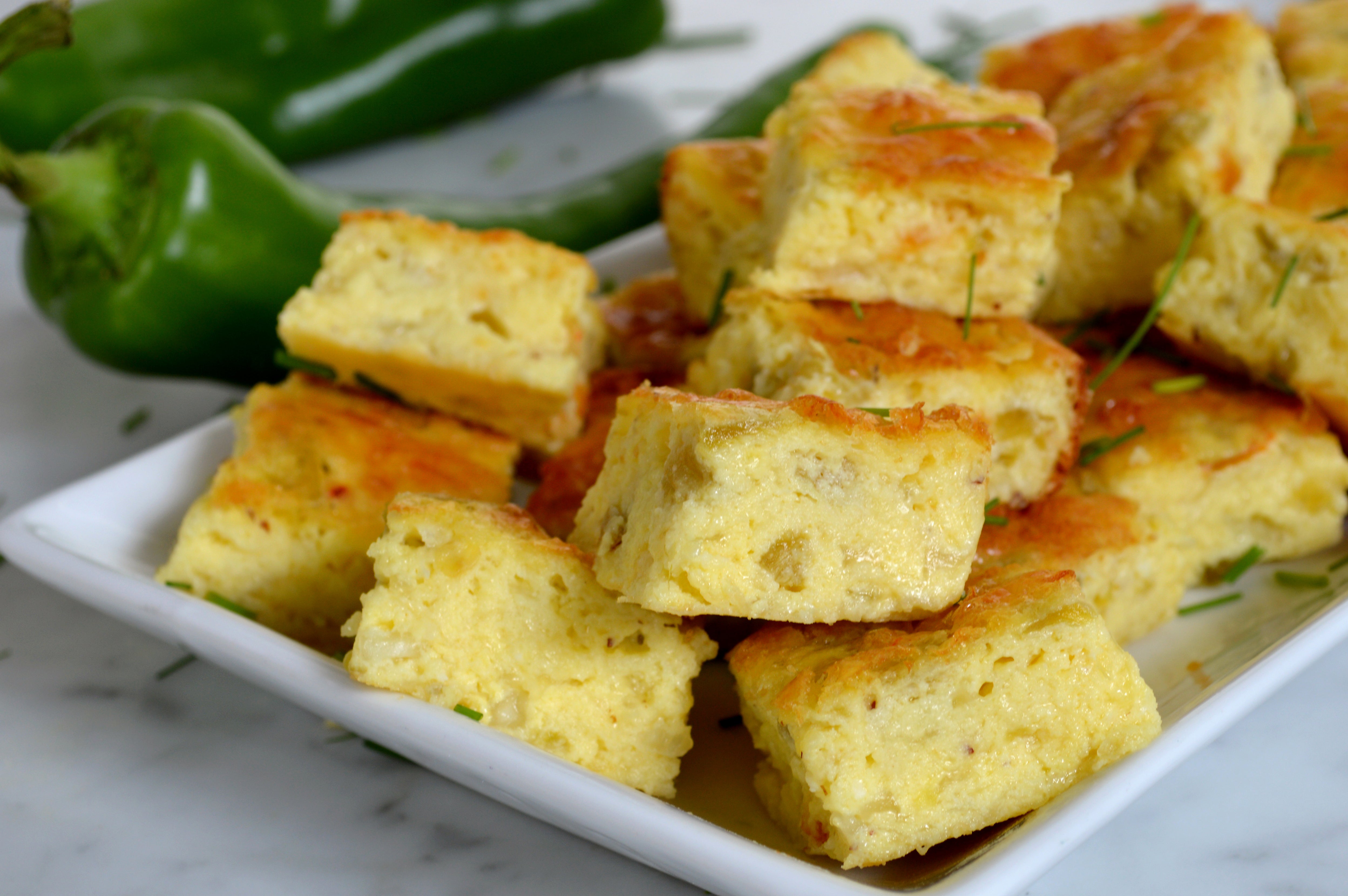 Yield:

4 tbsp margarine, melted
5 eggs
1/4 cup Pamela's Baking & Pancake Mix
1/2 tsp baking powder
dash of salt to taste
1, 4-oz can diced green chilies
1/2 pint (1 cup) small curd cottage cheese
2 cups shredded Jack cheese
Beat eggs. Stir in Pamela's Baking & Pancake Mix, baking powder and salt. Add melted margarine. Stir in remaining ingredients and pour into well greased 9x9-inch pan.

Bake 15 minutes at 400°, and then reduce heat to 350° for an additional 30-35 minutes.

Cool slightly and cut into small squares. Serve warm.

© Pamela's Products, Inc.