A classic, but with a gluten-free graham cracker crust.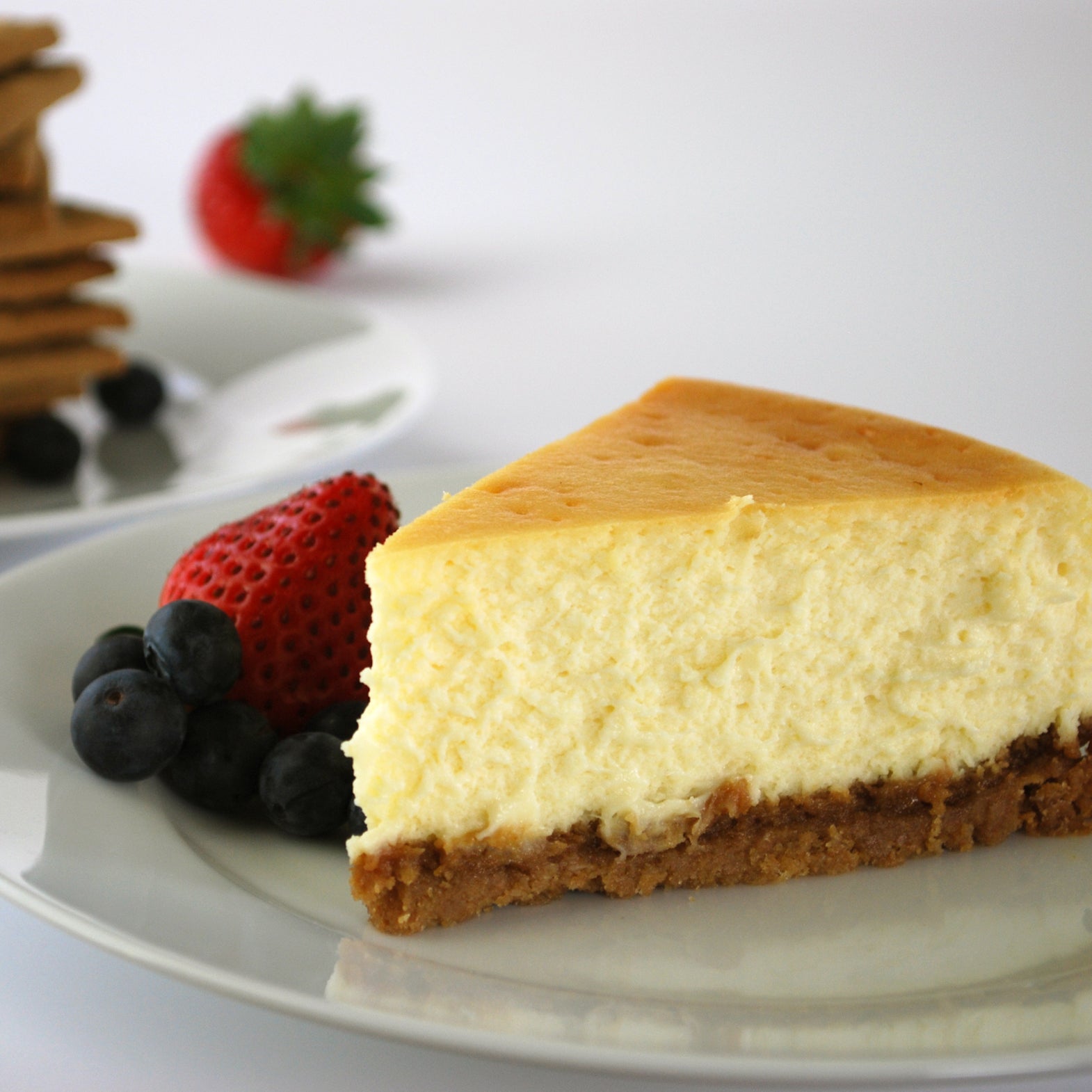 Yield: one 9-inch cheesecake

FOR THE CRUST

1 box Pamela's Honey Grahams or 1 box Pamela's Mini Honey Grahams
6 tablespoons butter, melted
4 tablespoons granulated sugar

FOR THE FILLING

3 (8 oz) boxes PHILADELPHIA Cream Cheese, softened
¾ cup sugar
1 teaspoon lemon zest, finely chopped
1 tablespoon lemon juice
½ teaspoon vanilla
3 eggs, large
Preheat oven to 325°F. Make graham cracker crumbs either by using a food processor or by putting crackers in a plastic bag and using a rolling pin to crush them. You should have about 1 2/3 to 1 3/4 cups.

Grease a 9-inch springform pan. Mix crust ingredients together in a bowl; press mixture onto bottom of pan to form crust. Bake 10 minutes.

In an electric stand mixer with paddle attachment, beat cream cheese, sugar, lemon zest, lemon juice and vanilla until well blended. Add eggs, one egg at a time, mixing on low speed after each egg until just combined. Pour filling into pan over crust. Bake 60 to 70 minutes, or until knife inserted near center comes out clean. Run knife around rim of pan to loosen cake; cool before removing outside rim. Refrigerate 4 hours before serving.

© Pamela's Products, Inc.