These fluffy pancakes have the wonderful scent of cardamom—what a warm way to start your day!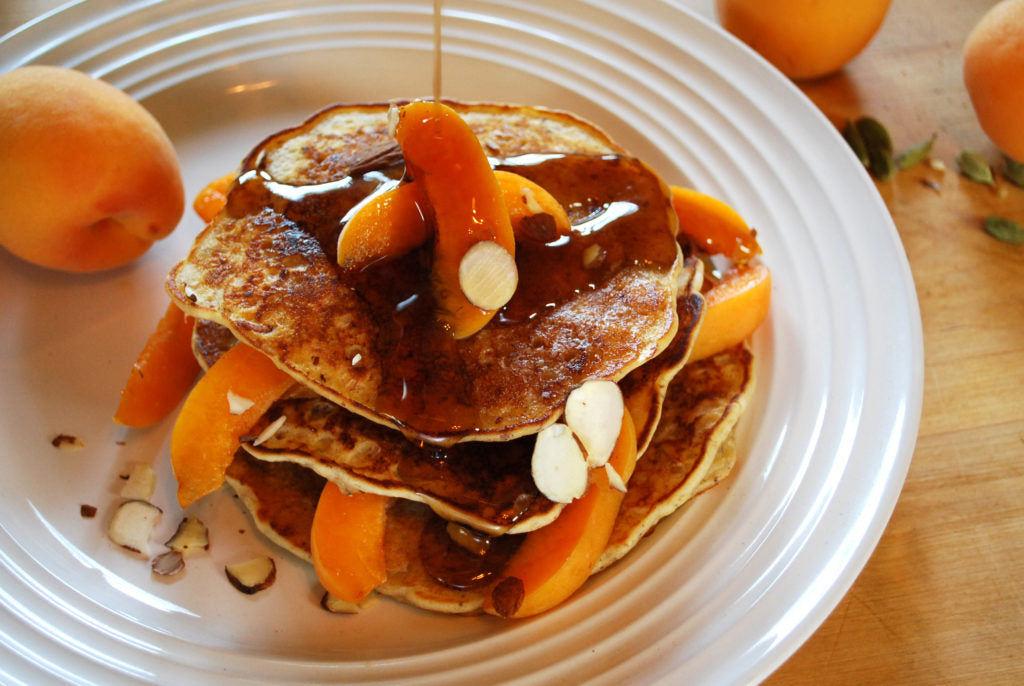 Yield:

2 tablespoons sugar
½ teaspoon ground cardamom
¼ teaspoon salt
1 egg, large
1 cup milk
1 tablespoon oil
½ cup cooked oatmeal
¼ cup sliced almonds
¼ cup chopped dried apricots
vegetable oil for frying
Whisk together Baking & Pancake Mix, sugar, cardamom, and salt in a medium bowl.

In a large separate bowl, mix egg, milk, and oil; add the flour and spice mixture, cooked oatmeal, almonds, and apricots and stir until just incorporated; don't overmix.

Heat large skillet or griddle to medium heat. When a few drops of water dance on the surface, add a thin film of vegetable oil. Spoon out the batter, making any size pancakes you like. Cook until bubbles form on the top and pop, 2 to 3 minutes. Carefully flip the pancakes and cook until firm, slightly browned, and cooked all the way through.

© Pamela's Products, Inc.