Buttermilk makes a light and fluffy cornbread, excellent for serving with chili or on its own with melted butter and honey.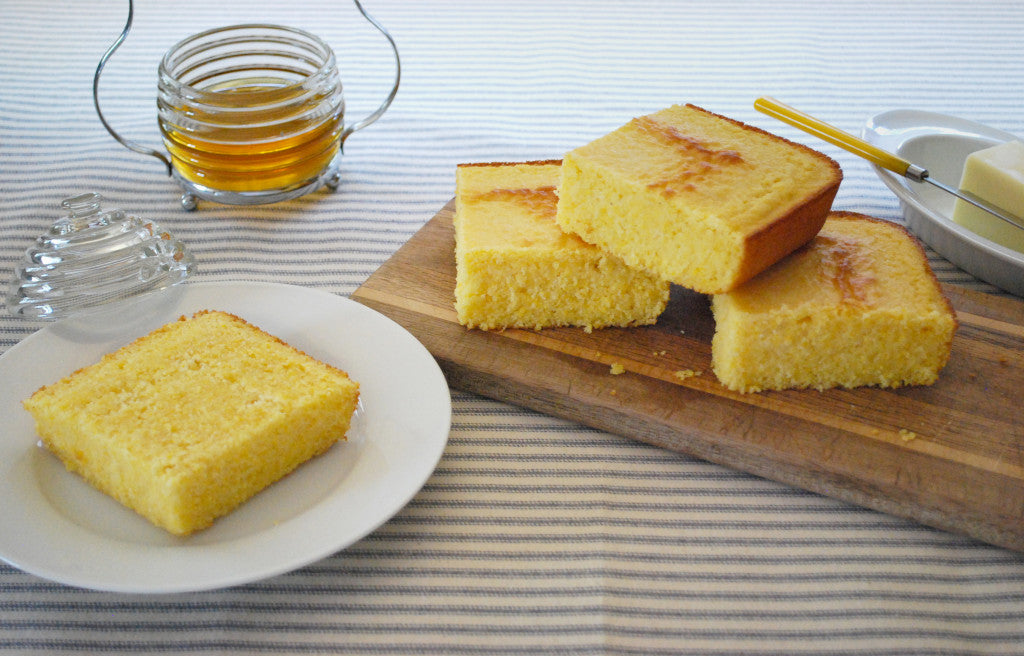 Yield: One 8-inch square pan or 12 muffins

1/2 cup sugar
8 tbsp butter (1 stick), melted
2 eggs, large
1 cup buttermilk
Preheat oven to 375°.

In bowl, combine all ingredients. Pour into greased 8-inch square pan and bake for 23 to 35 minutes. To make muffins, fill muffin tin ¾ full and bake for 15-17 minutes.

To re-heat cornbread, wrap in paper towels and re-heat in microwave, or wrap in foil and re-heat in oven.

VARIATIONS:

Sugar substitute

Sugar can be reduced or deleted for a less sweet cornbread. Or, substitute ¼ cup honey or agave liquid to replace the sugar.

Butter substitute

Equivalent butter substitute or ⅓ cup oil can replace the butter.

© Pamela's Products, Inc.