This is a very light coating that is quick and easy. Use it to dress up fish or chicken.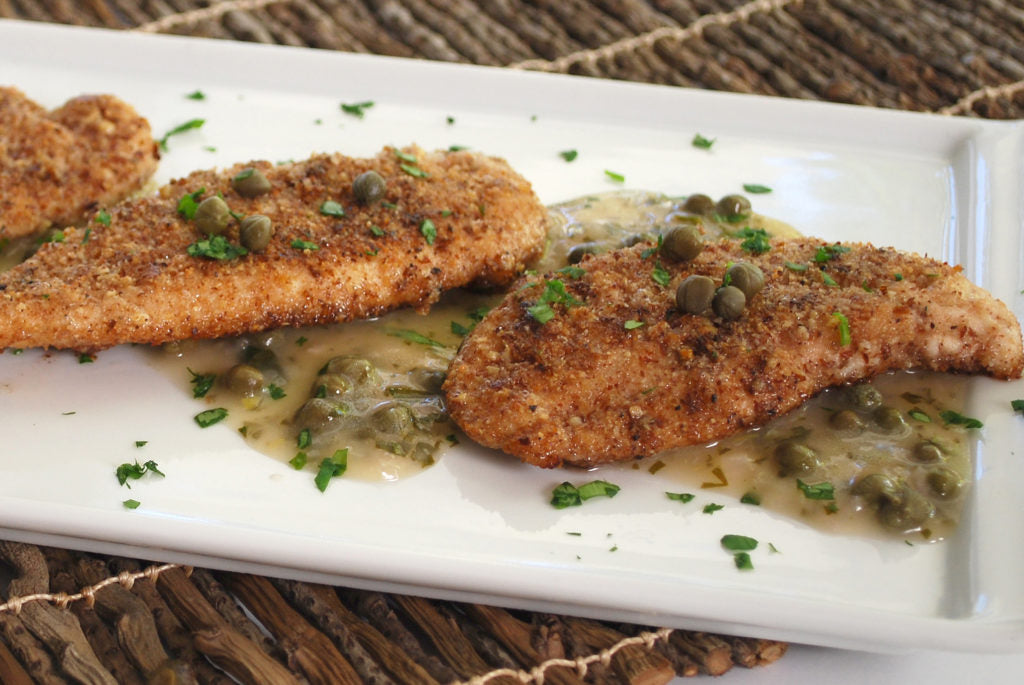 Yield:

8 to 10 chicken tenders (or 4 to 6 small fillets of sole or other small fish)
salt and pepper
1 cup Pamela's Nut Flour Blend
coconut oil for frying
Unwrap fish or chicken, and place on plate. If using the tenders, pound lightly between two pieces of parchment paper to make a consistent ¼" height. Season well with salt and pepper. For dredging, put NUT FLOUR BLEND in a pan or plate with sides (such as a pie plate). Press fish or chicken into the NUT FLOUR BLEND and pat gently, turn over and press second side into the NUT FLOUR BLEND, again patting gently to help it to adhere. Place on fresh parchment paper or sheet pan.

In a large cast iron, or heavy-duty, frying pan, heat oil (just ¼"deep), to 350°. Carefully put in as many dredged tenders or fillets as will fit with some room to flip over. Fry for about 3 or 4 minutes, until nicely browned, then flip and cook another 2 minutes or until completely cooked through. Drain well and serve as is or with your favorite sauce.

© Pamela's Products, Inc.