These Apple Pie Pancakes are filled with chopped up bites of warm apples, cinnamon and nutmeg. Top them with extra apples, whipped cream and maple syrup for a breakfast treat. Recipe and photo created by
The Novice Chef
.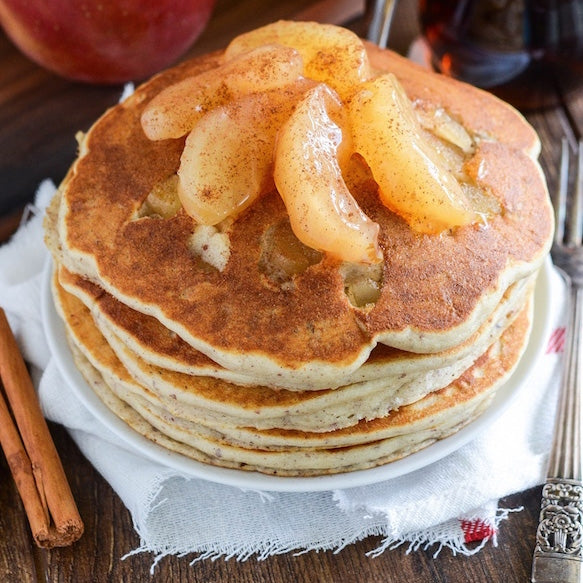 Yield:

2 teaspoons cinnamon
½ teaspoon nutmeg
2 large eggs
1½ cups milk
2 tablespoons vegetable oil
1 can (21 oz) apple pie filling, chopped
whipped cream and maple syrup, for topping
Heat a non-stick skillet to medium heat.

In a large bowl, whisk together Pamela's Baking & Pancake Mix, cinnamon, nutmeg, eggs, milk and vegetable oil.

Pour 1/2 cup of batter onto heated griddle. Immediately sprinkle about 2 tablespoons of chopped apples spread out on top of the batter.

Once little bubbles have started popping up, carefully flip pancake and cook through. Continue process with all pancake batter.

Serve warm topped with leftover chopped apple pie filling, whipped cream and syrup.