Sheet Pan Pancakes are a great way to enjoy the World's Greatest Pancake mix. This is a great way to make pancakes for a crowd or if you are tired of flipping your pancakes. This is a great make-ahead that reheat wonderfully. Add your favorite toppings, it is sure to be a crowd pleaser.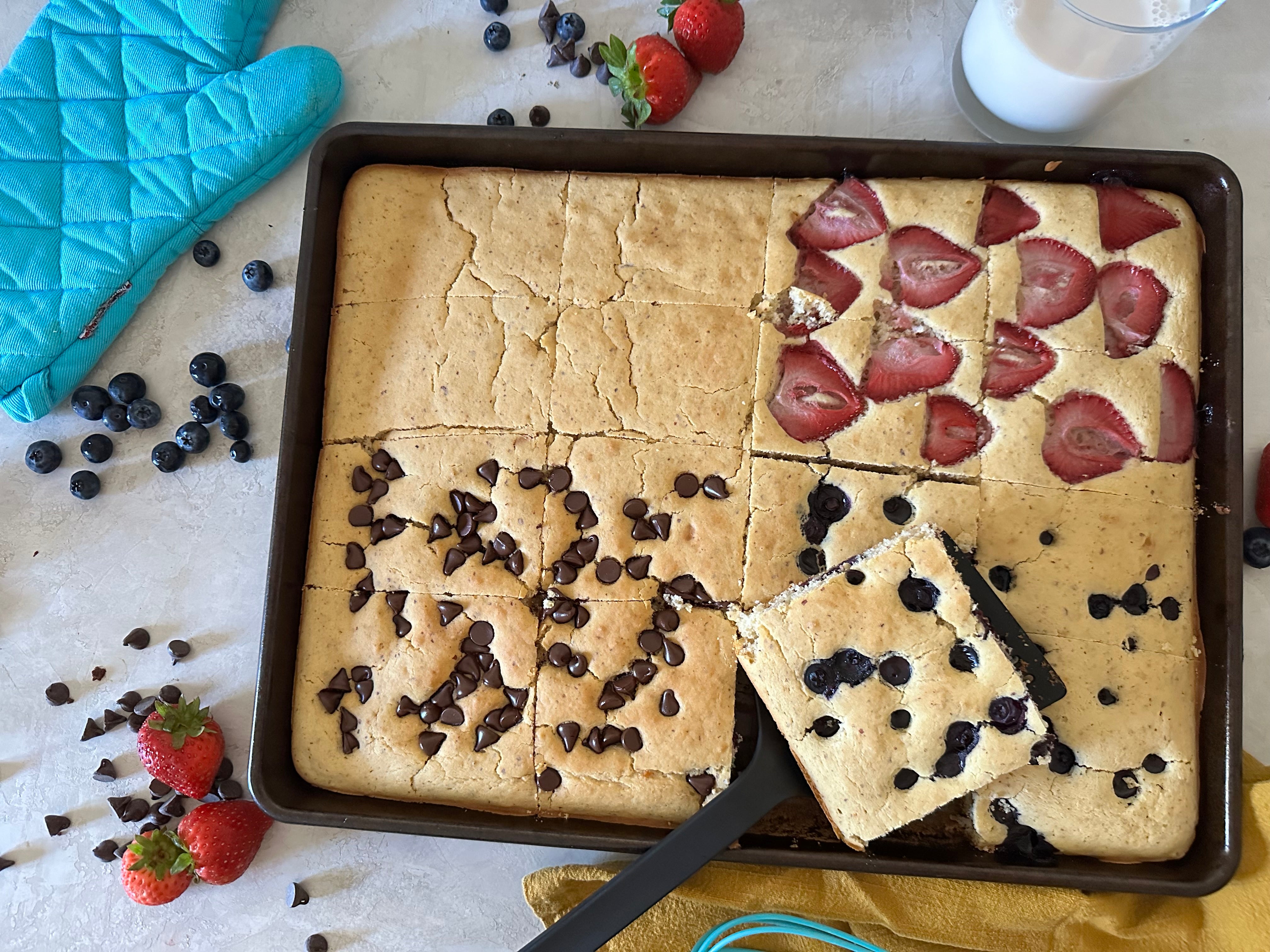 Yield:

3 eggs
3 cups water
1 tablespoon oil
Your choice of toppings
Preheat oven to 350 degrees and grease in a 13 x 18 x 1 inch pan.

Stir together water, oil, eggs, and pancake mix.

Pour pancake batter into the pan.

Add your toppings to batter. You can separate it into has many sections as you'd like.

Bake 12-15 minutes or until pancakes are golden brown. Remove and let cool. Cut into squares.

Enjoy!