Looking for a sweet treat with your favorite graham crackers? These bars are packed with flavor, featuring a delectable combination of honey grahams, chocolate chips, coconut flakes, and sweetened condensed milk. And the best part? They're completely gluten-free, so you can indulge in this magical dessert without any worries. Trust us, one bite of these gluten-free magic bars and you'll be hooked!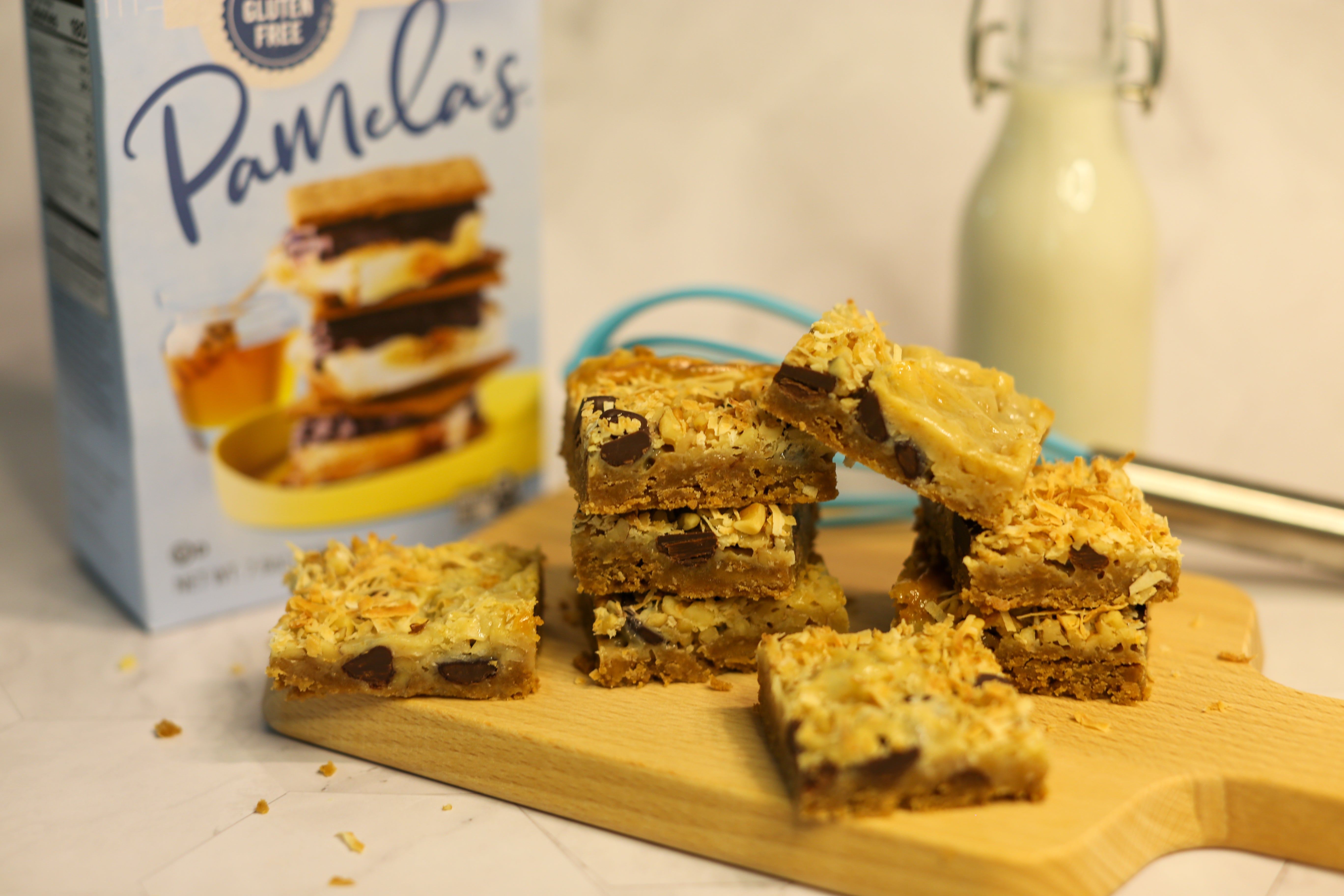 Yield:

1 box Pamela's Honey Grahams
¼ cup butter, melted
1 (14 ounce) can EAGLE BRAND® Sweetened Condensed Milk
½ cup dark chocolate chips
½ cup flaked coconut
1/3 cup walnut, chopped
Preheat the oven to 350 degrees F (175 degrees C). If using a glass dish, preheat the oven to 325 degrees F (165 degrees C). Coat an 8x8-inch baking dish with cooking spray.

Place the honey grahams in a food processor and pulse until you get crumbs. Mix crumbs and butter in a bowl until well combined. Transfer the mixture to the prepared baking dish and press onto the bottom.

Pour sweetened condensed milk on the graham cracker crust. Sprinkle with an even layer of chocolate chips, coconut, and nuts. Press toppings down firmly with the back of a fork.

Bake in the preheated oven until lightly browned, about 25 to 35 minutes. Cool completely, then cut into squares.