This cake is so good and easy to make. It is super popular in the Middle East. Make these with our Honey Grahams! This recipe was created by Fatimah at @falasteenifoodie. You can check out her post here.

.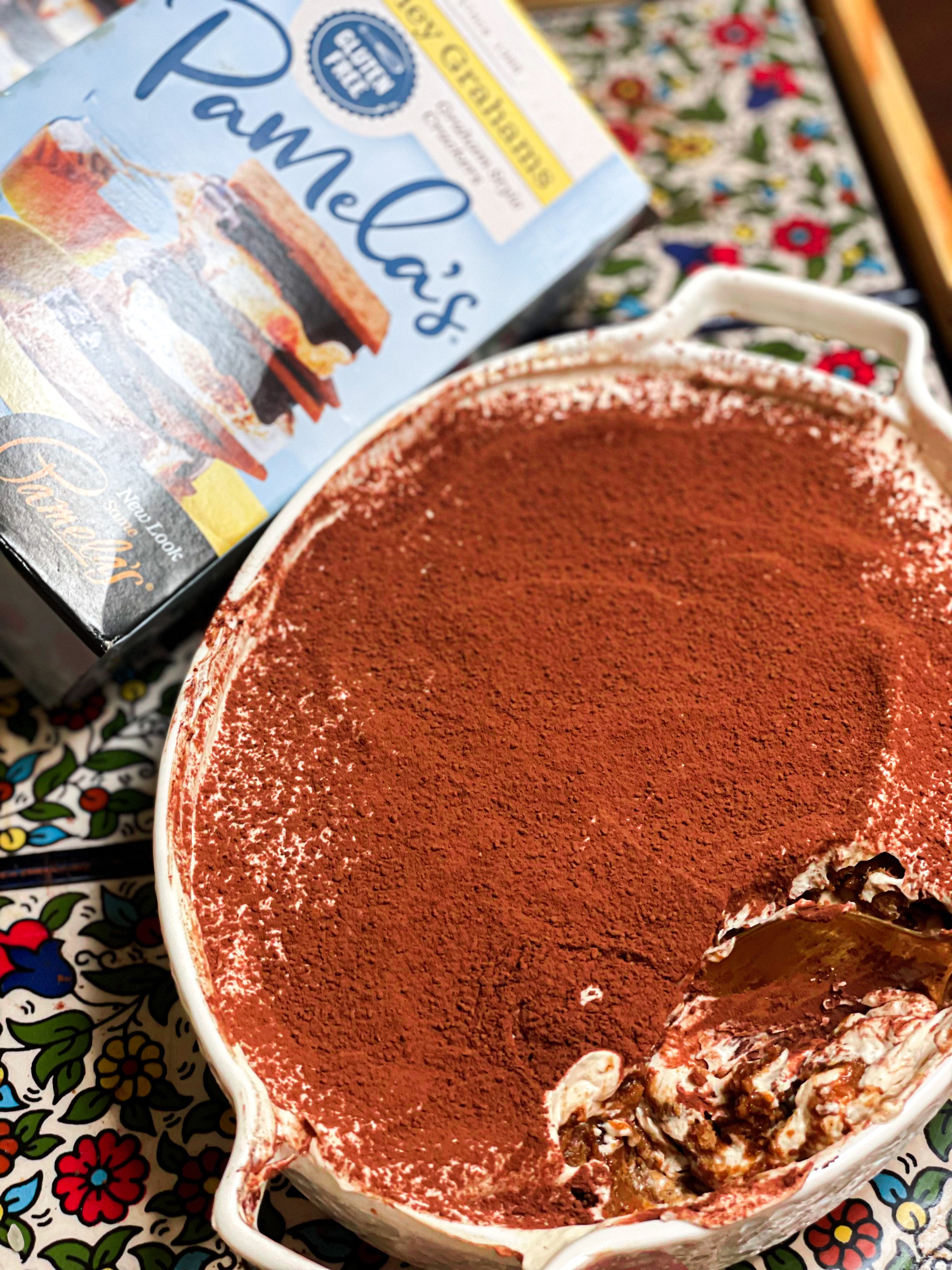 Yield:

2 cups heavy whipping cream
Powdered sugar to taste
4 tbsp instant coffee, divided
1.5 cups cold water
1 tsp vanilla extract
Cocoa Powder for dusting
2 boxes Pamela's Honey Grahams
Begin by adding cream, vanilla, 1 tbsp of instant coffee and powdered sugar to a bowl. Using a hand mixer or stand mixer, whisk until soft peaks.

Mix in the remaining instant coffee powder with cold water, and dip the honey grahams in the instant coffee. Layer into your cup or dish.

Top with cream and repeat the layers. Refrigerate for 4 hours before dusting with cocoa powder. Serve and enjoy!