Looking for a hearty and delicious meal that won't take hours to prepare? Look no further than this Chili Con Carne Skillet with Cornbread! This dish is the perfect balance of spicy and sweet, with tender chunks of beef simmered in a rich tomato sauce and topped with crispy, golden cornbread. Whether you're looking to impress your friends at a dinner party or simply want a comforting meal to enjoy at home, this recipe is sure to satisfy. So why wait? Grab your skillet and get cooking today! 
Photo and recipe created by Elisabeth @zazachef_cook.eat.repeat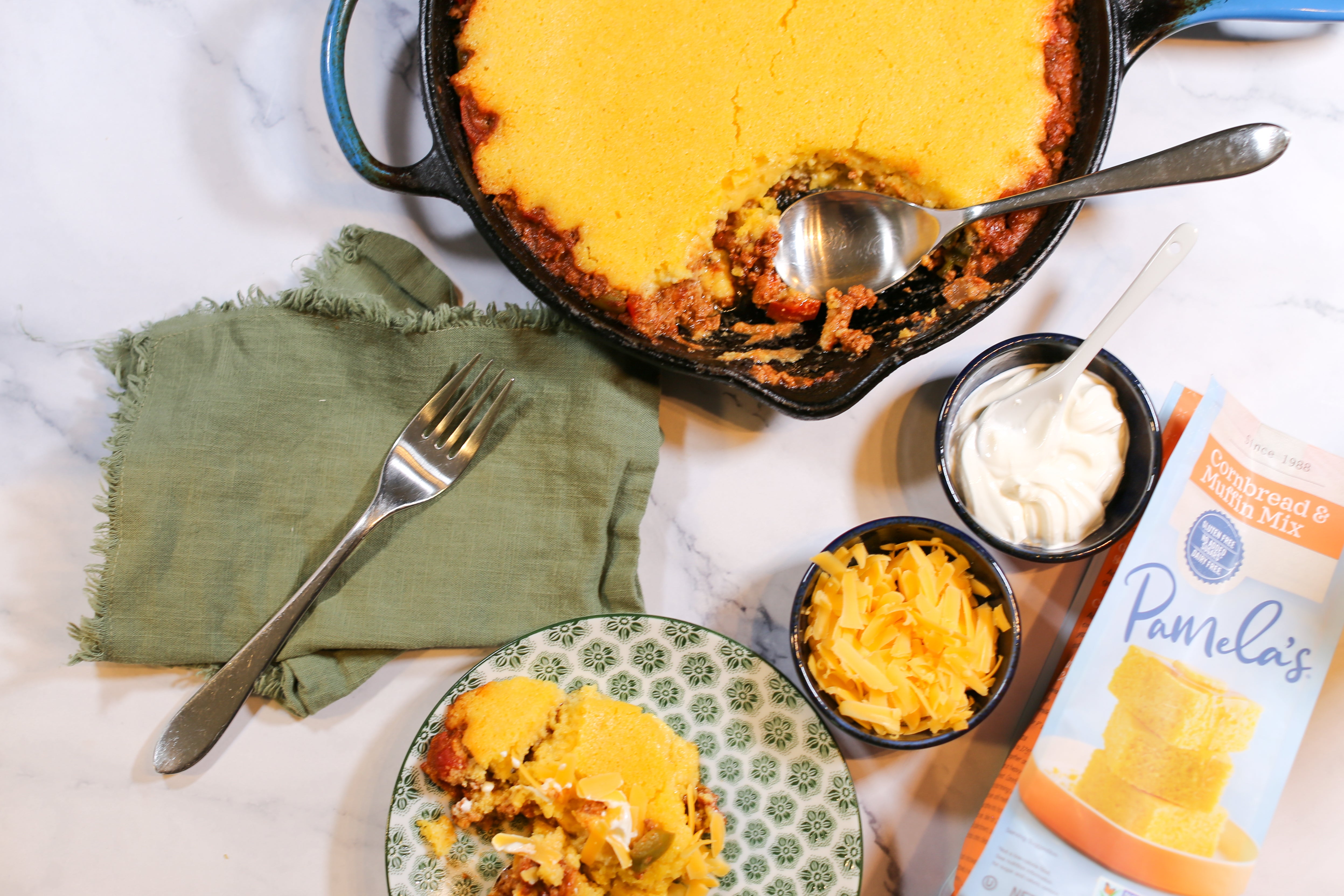 Yield: 6 servings

½ cup sugar
8 tbsp butter, melted
2 eggs, large
1 cup water
5 cups chili corn carne*

Toppings
Cheddar, grated
Sour cream
Avocado, cut in cubes
Jalapenos, diced
Preheat the oven to 375F.

In a bowl, combine the cornbread mix, sugar, melted butter, eggs and water. Set aside.

Place the chili at the bottom of the skillet and cover with the cornbread mix. Bake for 40 to 45 minutes.

Serve with cheddar, sour cream, avocado and jalapenos.

Recipe for Chili Corn Carne here.