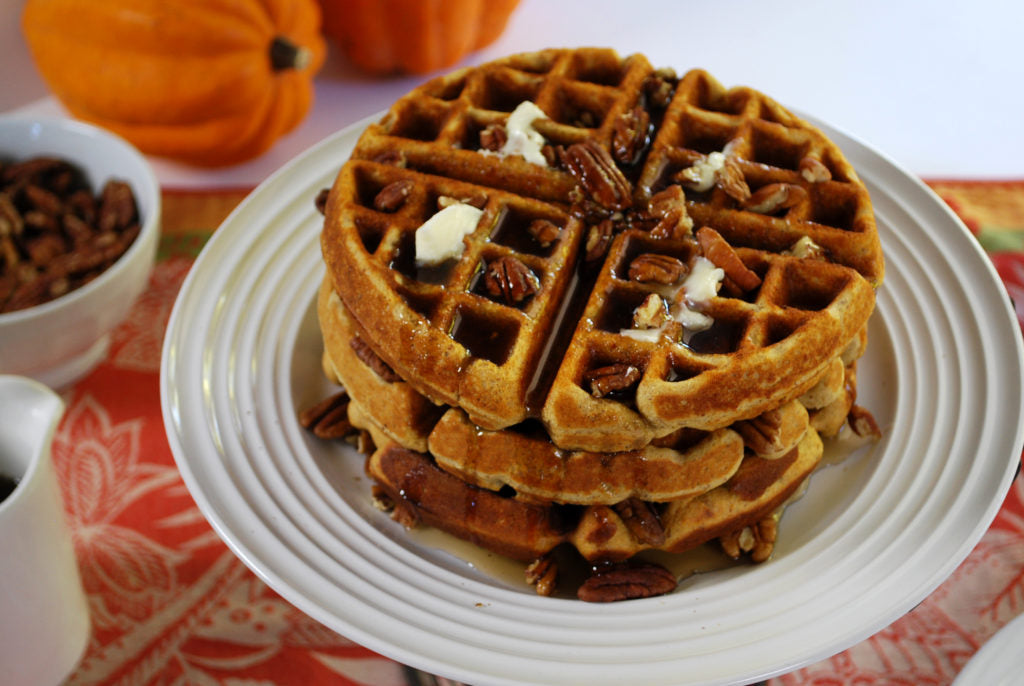 In a medium size bowl, whisk together the dry ingredients. In a smaller bowl, whisk egg, add oil, milk, and vanilla; whisk to combine. Add to dry ingredients and whisk until completely smooth with no lumps.

Heat a non-stick waffle iron to medium, spray well with non-stick spray and bake as normal. One way to know when a waffle is cooked through is that the steam coming out of the waffle iron will dissipate and disappear.

Chef's Note: You can spread the batter with a rubber spatula if the batter thickens up as you make the waffles.

© Pamela's Products, Inc.