This is a classic oatmeal cookie, with a protein boost from our Nut Flour Blend.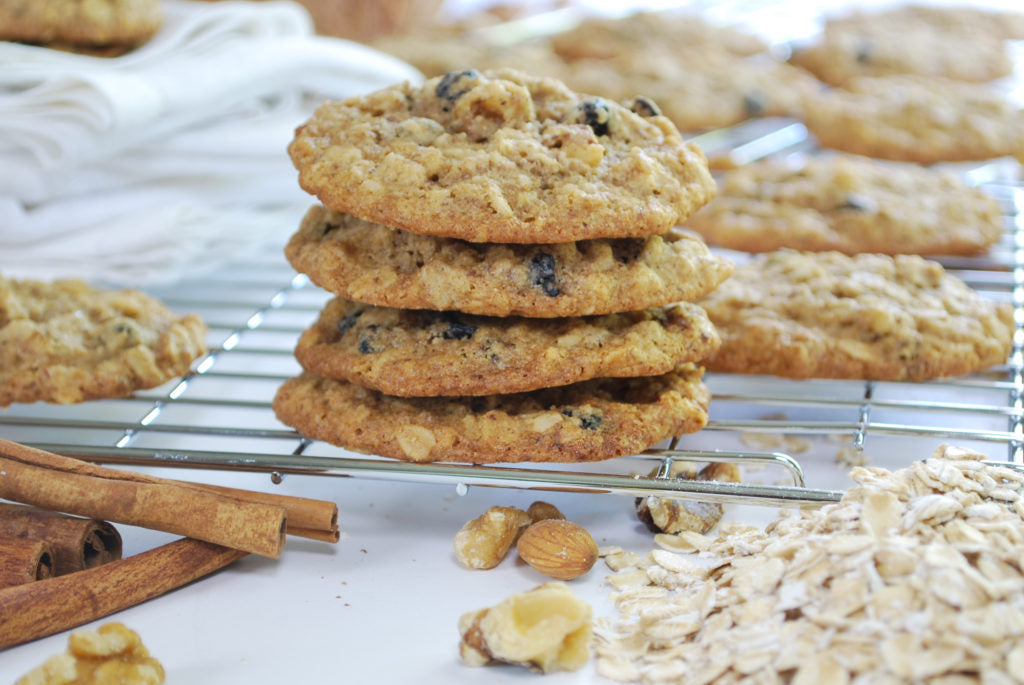 Yield:

1 cup butter, softened
¾ cup sugar
½ cup dark brown sugar, packed
2 eggs, large, beaten slightly or equivalent using Egg Replacer
1 tsp vanilla
¾ cup Pamela's All-Purpose Flour Artisan Blend (105 gr.)
¾ cup Pamela's Nut Flour Blend (82 gr.)
1 tsp salt
¾ tsp baking powder
½ tsp baking soda
2 tsp cinnamon
¼ tsp allspice
½ tsp nutmeg
2 cups gluten-free oats
1 cup walnuts, chopped (optional) or raisins, chocolate chips, etc.
Pre-heat oven to 350°.

Cream butter in bowl of stand mixer. Add sugars, mix well, then add vanilla and eggs, one at a time. In a separate bowl, whisk together the dry ingredients, excluding the oats and nuts. Add the dry ingredients to bowl and mix well. Add the oats and nuts, and mix well again.

Scoop cookies into 1-inch balls, and place on parchment paper covered sheet pan. Press slightly. Bake in top third of the oven for 13 to 15 minutes, until edges turn golden brown and crisp. Cookies will give just a little in the middle.

© Pamela's Products, Inc.