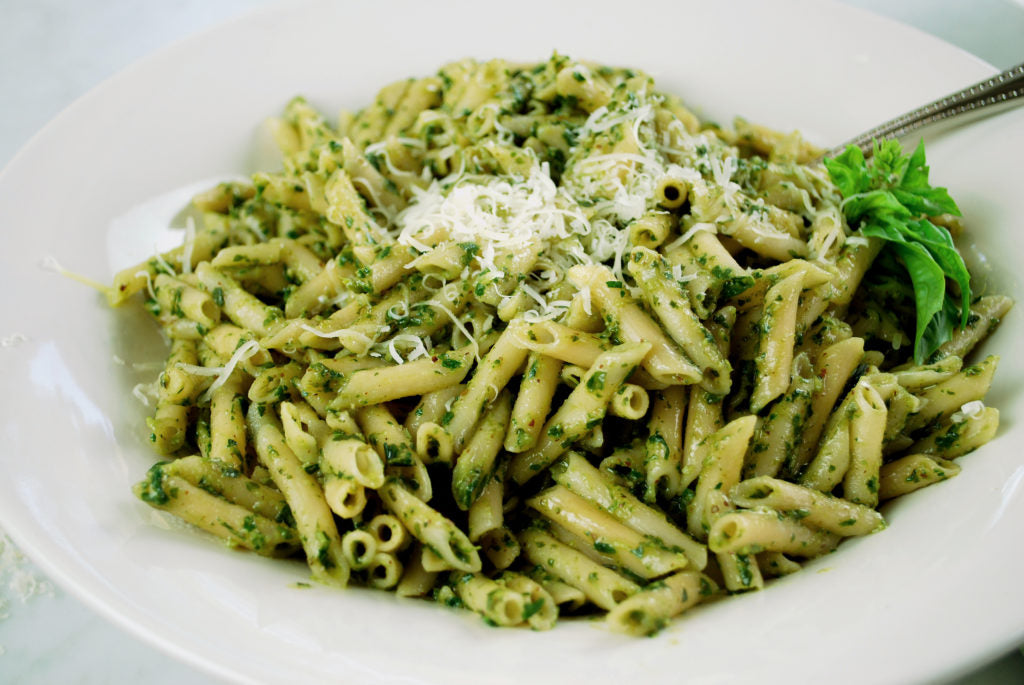 Yield:

8 oz. package Pamela's Penne
1 clove garlic
½ cup Pamela's Nut Flour Blend
1¼ to 1½ cups olive oil
1 tsp salt
2 bunches fresh basil (about 2 cups, packed)
1 bunch Italian parsley (about ½ cup, leaves only)
1 cup Parmesan cheese
Extra Parmesan cheese to pass at table
Start large pot of water to boil.

Blend together garlic, Nut Flour Blend, salt and 1 cup olive oil. Fill blender with basil and parsley leaves and pulse until leaves are ground but not totally smooth. Add cheese and blend.

If not using immediately, keep pesto in a container, with a thin float of olive oil on top, in refrigerator or freezer. Makes 2½ cups.

Boil pasta in a large pot of boiling water, according to directions. Drain and toss immediately with 2 cups Pesto Sauce (reserve the last ½ cup Pesto Sauce for another use). Or rinse well in cold water, drain well, and toss with sauce, if making a pasta salad.

Chef's Note: use the small basil leaves for a sweeter taste.

© Pamela's Products, Inc.