Tasty muffins packed with the goodness of fruit, veggies and nuts – and without grains? We're in! You will be too, once you whip up a batch yourself. Paleo-friendly. Recipe and Photo Created By Simone Miller of
Zenbelly
.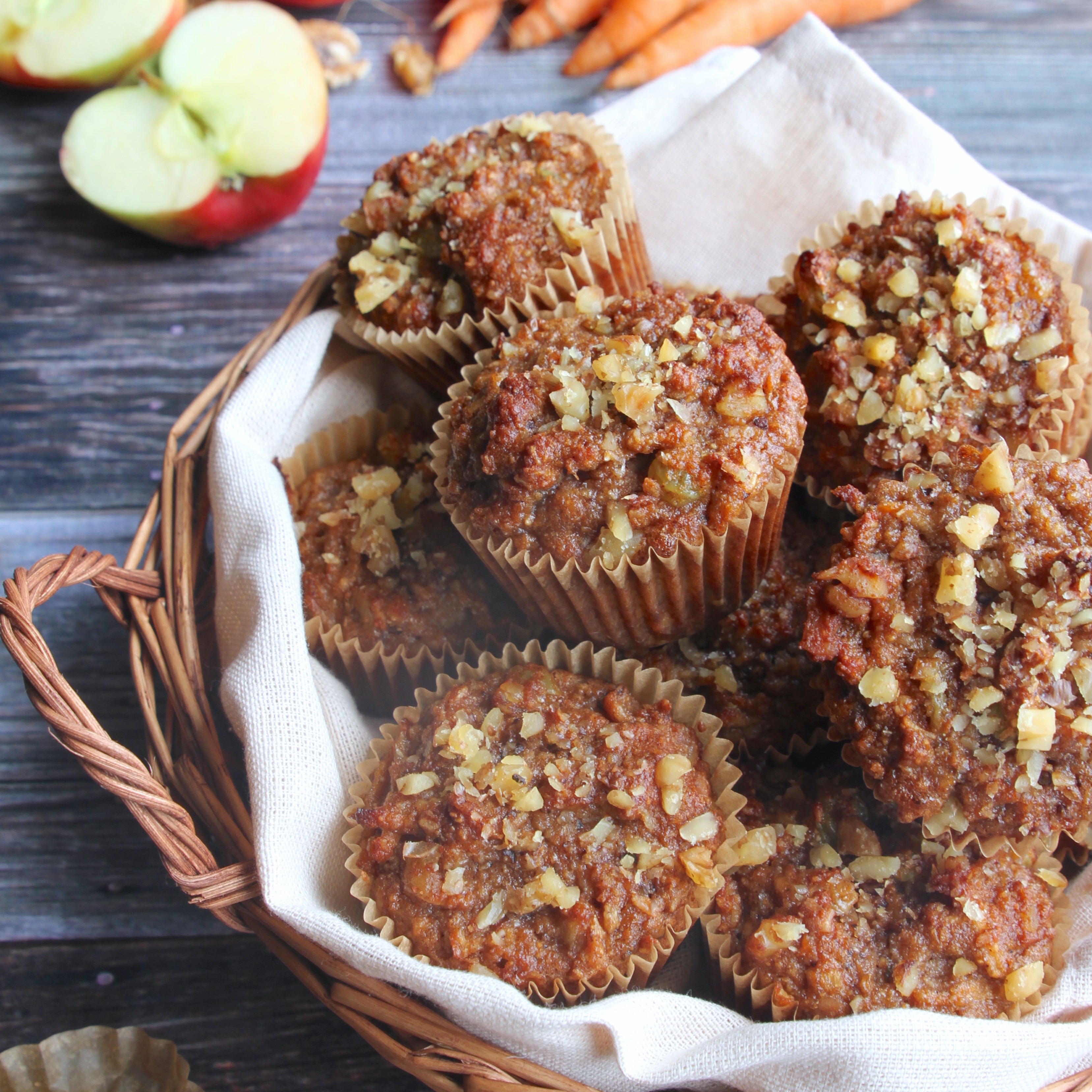 Yield: 12 muffins

¾ cup chopped walnuts
½ cup shredded unsweetened coconut
6 large eggs
¼ cup avocado oil or melted coconut oil
½ cup coconut sugar
½ cup Pamela's Coconut Flour
1 teaspoon cinnamon
1 teaspoon baking powder
½ teaspoon baking soda
½ teaspoon finely ground sea salt
1 cup grated carrot (2 medium)
½ cup grated apple (1 medium)
½ cup raisins
Toast coconut and walnuts 4-5 minutes

Preheat the oven to 350ºF and line a muffin tin with paper liners.

Spread the walnuts and coconut on a baking sheet and toast in the oven for about 5 minutes, or until the coconut is lightly browned. Set aside.

In a large mixing bowl, Whisk the eggs, oil, and coconut sugar until smooth.

Whisk in the coconut flour, cinnamon, baking powder, baking soda, and salt.

Stir in the carrot, apple, raisins, walnuts, and coconut until just combined.

Divide the batter among the prepared baking cups, filling them about ¾ full. Bake for 20-24 minutes, or until the tops spring back when you lightly press them, and a toothpick inserted into the center comes out clean. Allow to cool before serving.