Light and tender, these protein-rich meatballs are baked. The whole family will eat them up!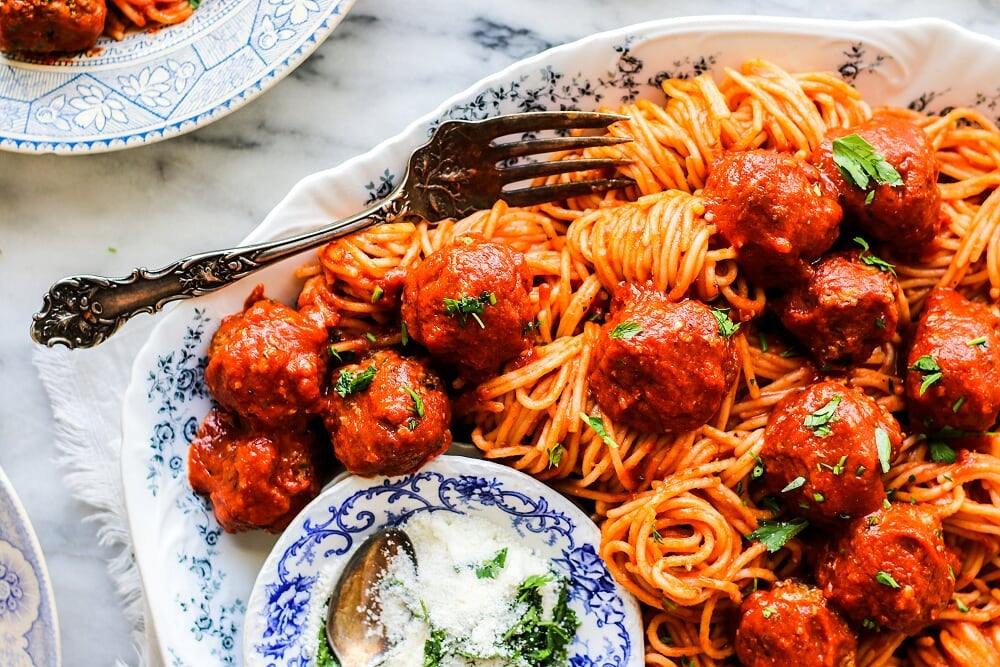 Yield:

1 to 1¼ pounds ground turkey (all dark or a mixture of light and dark is best)
½ pound ground pork
½ cup Pamela's Nut Flour Blend (55 gr.)
4 small cloves of garlic, minced
2 tablespoons fresh flat-leaf parsley, minced
1 tablespoon dry basil
1 egg, beaten
2½ teaspoons salt
1 teaspoon black pepper
pinch of cayenne
4 to 6 cups store bought or homemade tomato pasta sauce
Combine all ingredients, except tomato sauce, and mix well.

Shape into bite size balls with a 1" to 1½" scoop and roll in hands. Distribute meatballs on a parchment paper covered sheet pan for baking and easy cleanup after baking.

In a preheated 350° oven, bake for 15 minutes, until just cooked -- they will look shiny. Place meatballs in warm sauce on the stove top (to let flavors marry) for about 5 minutes on low. Do not overcook or they will be dry.

Serve with gluten-free pasta, with tooth picks for a delicious appetizer, or on warm gluten-free bread with melted cheese for a wonderful meatball sandwich. This recipe can also be used in soup, without baking first -- just make smaller balls and drop into simmering soup. They will float when cooked through.

Chef's Note: Meatballs can be stored, well covered, in the refrigerator overnight for baking the next day.

© Pamela's Products, Inc.