Tall, light, moist, and tender, this flourless chocolate cake is extraordinary.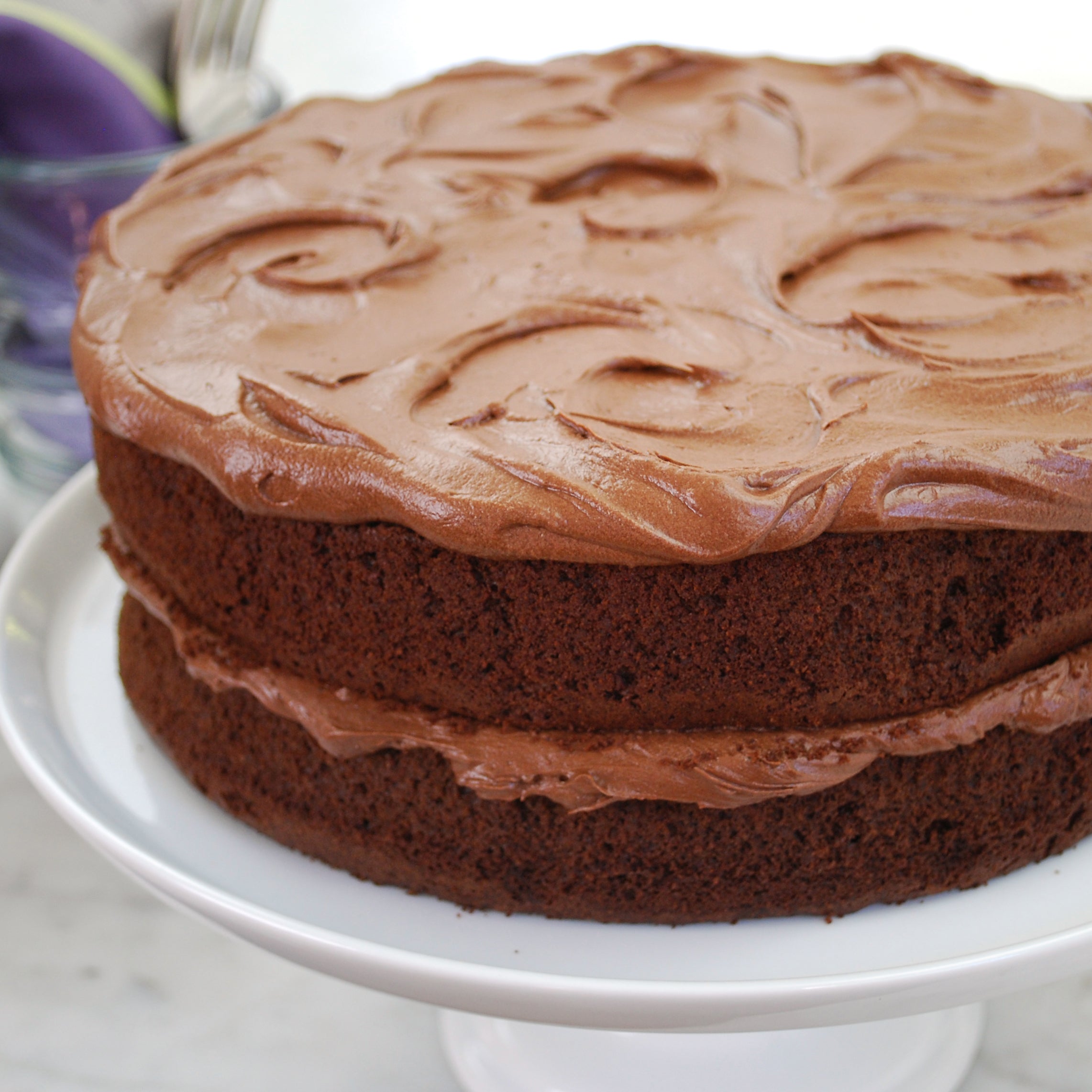 Yield: one 8 x 8-inch square or 8-inch round cake (double recipe to make 2 layers)

½ cup (55 g) Pamela's Nut Flour Blend
1 teaspoon instant coffee
1 teaspoon baking powder
7 tablespoons butter
½ cup plus 2 tablespoons cocoa powder
¾ cup white sugar
½ teaspoon salt
1 teaspoon vanilla extract
6 eggs, large
Preheat oven to 350° with rack in center of oven. Line bottom of cake pan with parchment paper and spray with nonstick cooking spray; set aside.

In a small bowl, whisk together Nut Flour Blend, instant coffee, and baking powder; set aside.

Melt butter in a small pan over low heat, mix in cocoa powder and stir until smooth; remove from heat and let cool.

In the bowl of stand mixer with paddle attachment, mix together sugar, cooled cocoa butter mixture, salt, and vanilla until evenly combined. Add eggs, one at a time, scraping down sides of the bowl, and mixing completely between each one. Add Nut Flour Blend mixture and beat until smooth; the batter will be thin. Pour into prepared baking pan and use a spatula to smooth top evenly.

Bake about 30 minutes, until cake is firm to the touch, sides start to pull away from the pan, and a toothpick inserted near the center comes out clean. Cool cake in pan on rack for 30 minutes, then run knife or offset spatula around the outside edge before removing cake carefully from pan. Serve dusted with powdered sugar or frosted with favorite frosting.

NOTE: This makes a nice tall layer. Double this recipe to create a double layer cake or the extravagant Raspberry Chocolate Tower Cake.