Rich, buttery, fudgy and light at the same time. Made with our Nut Flour Blend.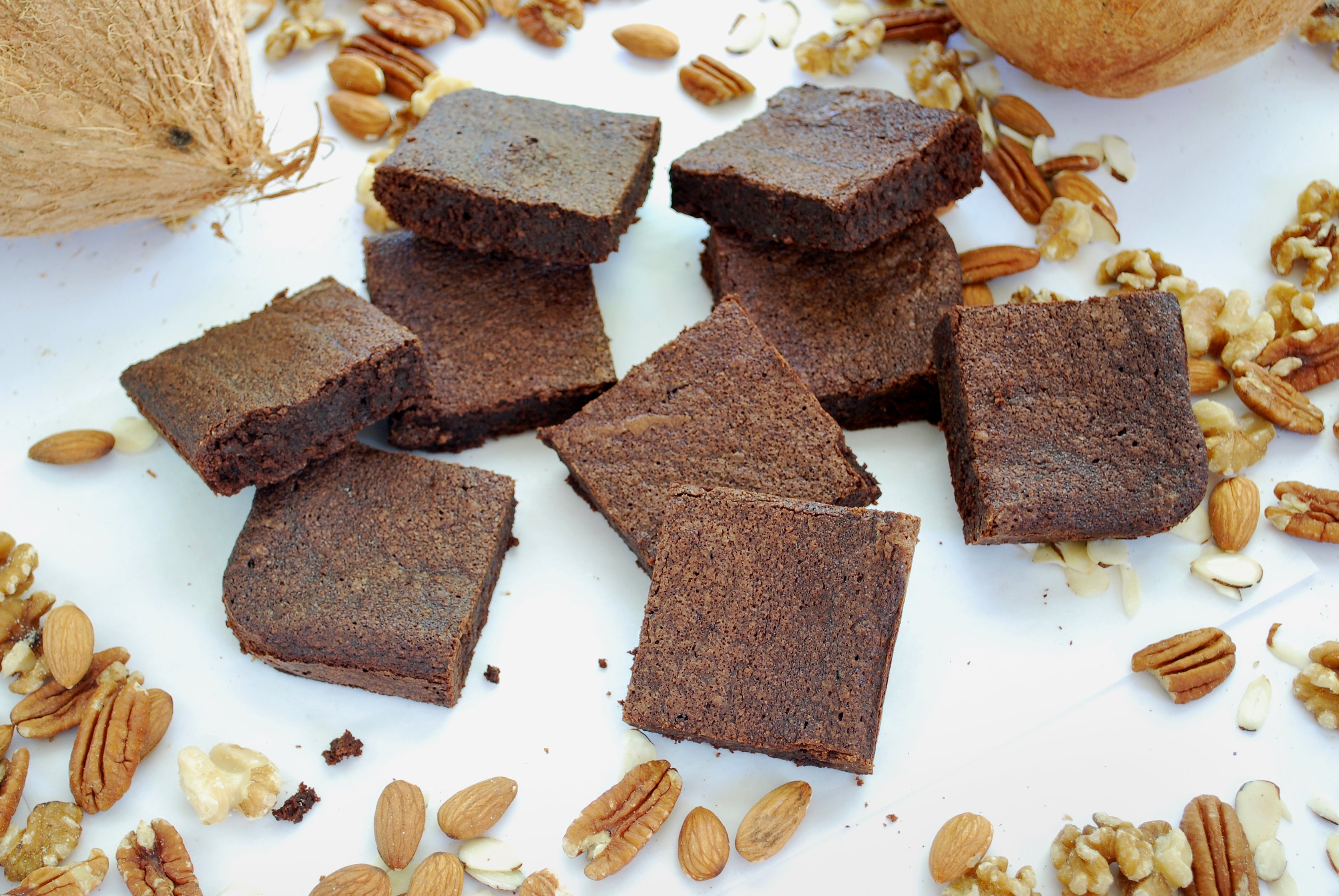 Yield:

10 TBSP butter, melted
1 tsp instant coffee (optional)
¾ cup cocoa
1 cup sugar
1 tsp vanilla
2 large eggs
½ cup Pamela's Nut Flour Blend (55 gr.)
Spray an 8 x 8-inch pan with non-stick spray, line the bottom with parchment paper, and for easy removal, line the sides with parchment also (brownies are thin).

Pre-heat oven to 350°, with rack in the middle of the oven.

In a medium bowl, mix together sugar, eggs and vanilla. Set aside. In a small bowl mix cocoa, instant coffee (optional) and melted butter together. Add to sugar and eggs, and mix well. Add NUT FLOUR BLEND and mix to combine. Scrape into pan and smooth out to corners evenly. Bake 18 to 24 minutes. Sides will rise, then middle will rise. Once the batter is raised all across the brownie, they are done. (If center starts to fall, they are definitely done.)

Cool on a rack. Do not remove parchment or start to cut before totally cool or they will break apart easily. Once totally cool, remove side parchment and run a knife around the outside edge to loosen. Chill in the pan in the refrigerator until completely chilled. Flip out onto a parchment covered board, remove pan, pull parchment off the back of the brownies, and turn over so top is up. For clean cuts, chill in refrigerator, use a sharp knife, and clean the knife between cuts.

Chef's Note: If you don't let these cool before cutting they won't have a totally straight and clean edge, but the taste will make up for that!

© Pamela's Products, Inc.