Coconut + blueberry is a match made in heaven, and these tasty grain-free pancakes are proof. They're Paleo-friendly and kid-approved too. Recipe and photo created by Erin Alderson of
Naturally Ella
.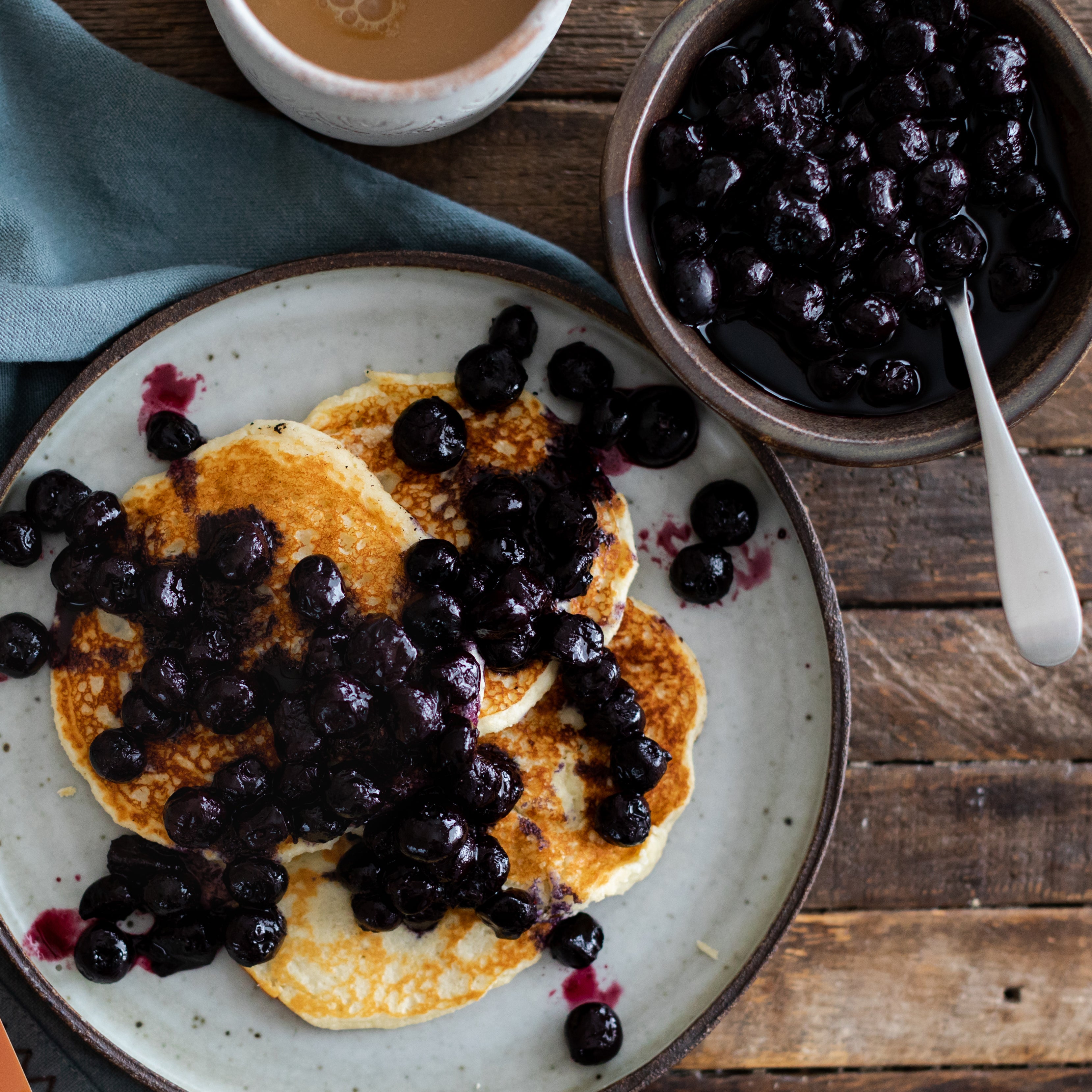 Yield: 2 servings

FOR THE PANCAKES

½ cup coconut milk beverage
2 large eggs
¼ teaspoon salt
¼ cup + 2 tablespoons (42g) Pamela's Coconut Flour
3 tablespoons honey
3 tablespoons avocado oil
2 teaspoons baking powder
2 tablespoons grass-fed butter, for cooking

FOR THE BLUEBERRY SAUCE

2 cups frozen blueberries
½ teaspoon cinnamon
2 tablespoons raw honey
Zest and juice from half a lemon
⅛ teaspoon salt
In a medium bowl, combine all the ingredients and stir well. Let the batter rest for 10 to 15 minutes, at which point the batter should be on the thicker side. If the batter feels too thick, add a splash of the coconut milk.

Heat a large non-stick skillet with lid over low heat. When the pan is hot, add ½ tablespoon of the butter to the pan and let melt. Take a scant ¼ cup of batter and pour onto skillet and repeat with as many pancakes that can comfortably fit in the pan. Cover and let cook for about 2 minutes (until the pancakes begins to bubble and firm . Flip and let cook for another 1-2 minutes until pancake is cooked through. These pancakes cannot be rushed and need to be fairly well cooked through before flipping.

While the pancakes are cooking, combine the ingredients for the blueberry sauce in a pot. Let simmer until the blueberries are tender and the sauce is hot.

Serve with more grass-fed butter if desired and top with the blueberries.